What to Charge Per Form for Tax Preparation?
by Bonnie Conrad ; Updated April 19, 2017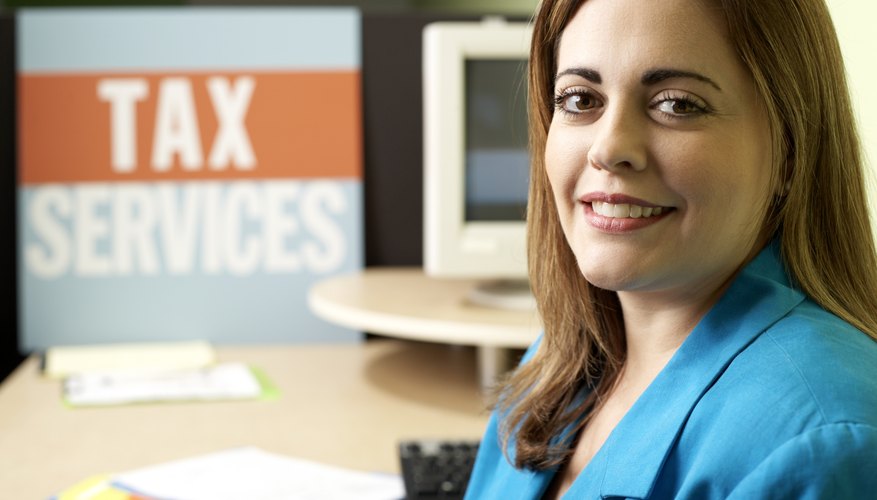 With the complexity of the tax code increasing with every passing year, tax preparation has become a booming business. Many people need help to file their taxes and make sure they are neither overpaying nor underpaying the government, and there is always a strong need for experienced individuals who know the ins and outs of the tax business.
Check the Local Competition
Those who need help filing their taxes have a wide number of choices, including national chains such as Jackson Hewitt and H&R Block, as well as individual CPA and tax preparation firms. In order to determine how much to charge per tax form, it is important to first determine what the competition is charging. Keep in mind that the rates charged by the national chains will vary according to the size and complexity of the return, so it is a good idea to call each firm for a quote. Once you know what the competition is charging and what the market will bear, you can adjust your rates as necessary.
Your Personal Knowledge
Another important factor that will influence how much you can charge for your tax preparation services is your educational and work background. If you are a CPA with a master's degree in finance and 20 years of tax preparation experience, you will be able to charge far more than an individual who graduated from a six-week tax preparation course. Be sure that the amount you plan to charge is similar to what similar professionals in your area are charging.
Extra Services
If you offer additional services such as e-filing and refund tracking, you may be able to charge a bit more per page than competitors who do not offer such services. One way new tax preparers can set themselves apart from the competition is by offering additional free services that others would charge for. For instance, you could offer free electronic filing along with an e-mail service to let customers know their refunds are on the way.
References
Photo Credits
Creatas/Creatas/Getty Images