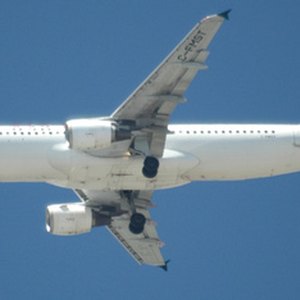 One of the best ways to find a cheap flight is to search online airfare websites. As Nielsen Online International President John Carlson states, "Travel is a category extremely suited to the Internet due to the latter's ability to provide efficient access to an extremely wide range of comparable information." (see Ref 1 page 5) Finding and booking a cheap flight online using an online services is a convenient and fast way to plan your trip.
Search Hotwire to find cheap flights. Search an exact date you have in mind or uses the "Flexible Date Search" to find the lowest prices available around those dates. The results display the airline and a list of times available for your desired date. This service does not charge booking fees on top of the price of the flight. The quoted rate includes taxes and fees. If you're not happy with the prices showing at this time, you can set up a "Trip Watcher" notification to receive an email when the prices go down.
Find low airfare using the Orbitz travel search website. This website maintains airfare information on most of the major airlines so that you can compare and find the lowest fare available on your date. Search one day before and after your dates or enter the number of days for a flexible search as a way to get a deal on your airfare cost. This service also does not charge booking fees for flights. Use the Deal Detector service to set your desired price and receive updates on available fares at that price point.
Use Priceline to find low airfare rates. In addition to the benefit of no booking fees, you also can earn airline miles with this service. The "Name Your Own Price" tool allows you to type in your trip information and enter a bid. If accepted, you can purchase the fare immediately. You can also click to the "Pricebreaker Deals" section to see a listing of last minute flight deals to get a low price on airfare.
References
Writer Bio
Louise Balle has been writing Web articles since 2004, covering everything from business promotion to topics on beauty. Her work can be found on various websites. She has a small-business background and experience as a layout and graphics designer for Web and book projects.