What Is a Warrant in Debt?
by Edna Jackson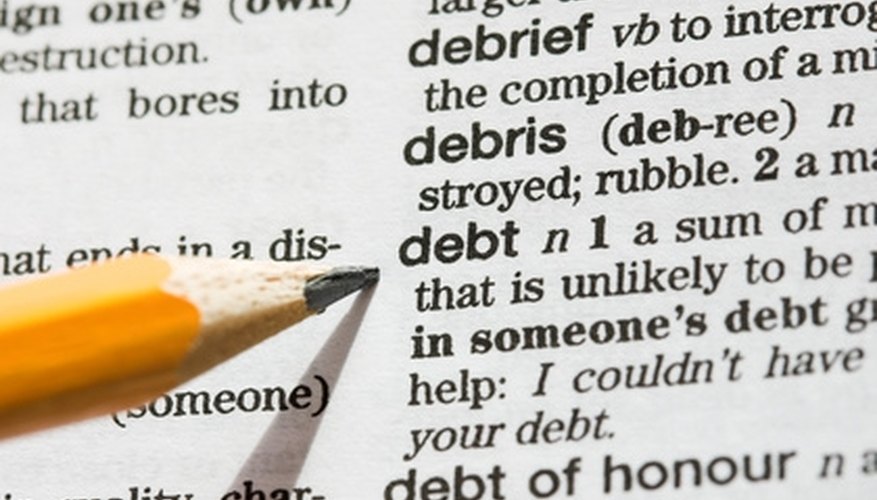 A warrant in debt is issued when someone fails to pay a particular debt. For example when a mortgage lender fails to receive money owed to them, they are entitled to take court action to recover that debt. A warrant in debt can be used as a court summons to legally bind the debtor to appear in court in relation to the debt. The warrant in debt is the initial filing of legal proceedings against the debtor.
Lender
The lender is the person or organization that the debtor owes the money to. Once the legally binding contract between the lender and the debtor has been broken. The lender can file a petition in court which is known as the warrant in debt. This can be used to summon the debtor to court to begin proceedings to either recover the money owed or cease property. In the case of real estate debt, this can be the first step towards foreclosure.
The Debtor
The debtor is the individual or organization that owes the money. Once the debtor has received the court summons they are not actually required to appear in court, however if they fail to appear, legal action can be taken against them. A warrant in debt is the first step in recovering any money owed to the lender. However it is not a legally binding document stating that the debtor must pay back the money owed. Before any proceedings begin to recover money owed, there has to be proof that the debtor breached the payment contract.
Legal Process
If the warrant in debt is issued and the debtor fails to appear in court, the plaintiff can then file a default motion and can then start proceedings to recover the debt. The debtor has the right to contest the debt, however they must appear in court to do this. The debtor must have a viable defense in order to contest it. The debtor should contact a qualified attorney before attempting to contest the alleged debt. Different states have different policies regarding warrant in debt. Virginia for example is most commonly known for using warrant in debt forms to begin the process of recovering debt. If the defendant fails to appear in court, the plaintiff can then file a default judgment in the plaintiffs favor. However if the warrant was served by attaching it to the defendants door then the plaintiff will have to prove that at least ten days have passed since the warrant was sent by first class mail before a default judgment can be passed. Once a default judgment is passed the court can then begin proceedings to recover the money owed, by debt collection, foreclosure of property or seizure of assets.
Photo Credits
debt defined image by Christopher Walker from Fotolia.com