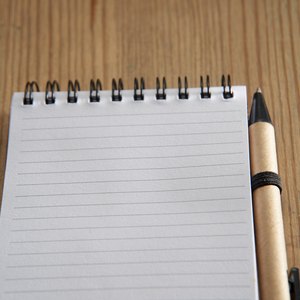 •••
Seng kui Lim/iStock/GettyImages
If you need another car but want to save some money and potentially get a vehicle with more features than you usually could afford, then you might consider buying a used car versus a new car. Going this route, though, does come with some risks since you have to carefully inspect the vehicle's condition and make sure that you're not buying a car with problems that cost you more money in the long run. Luckily, you can do some research before the purchase and ask the right questions to learn more about the car's history and condition. Follow this used car buying checklist so that you don't miss any important steps.
Research the Vehicle Online
Before contacting the seller to show interest, it's worth researching the vehicle's year, make and model online both to learn about its reliability and value. You can use websites like Kelly Blue Book, Edmunds and TrueCar to get reviews of specific vehicles and important specifications. You'll also learn about customers' experiences so that you can avoid a vehicle that tends to have costly problems or doesn't drive as well as you'd like.
These auto websites also provide insight into the car's current value so that you can negotiate with the seller and avoid paying too much. It's also worth checking the manufacturer's website to make sure there's no recall on the specific car you're buying.
Obtain a Vehicle History Report
Unfortunately, scams and dishonesty can be common with used cars since sellers may exclude important defects or bugs, lie about the mileage or avoid telling you about past accidents. This means it's crucial to find out the vehicle identification number so that you can request a vehicle history report through a company like Carfax. You can either ask the seller for the VIN or find it on a windshield sticker on the car.
The report will inform you of past accidents, damage from natural disasters, the title history, the number of past owners, the odometer reading, service visits, recalls and past inspections and registrations. Warning signs to consider before agreeing to buy the used car include major accidents, multiple owners (especially if they're in locations prone to hurricanes and floods), lack of service visits, title issues and current recalls.
Such issues can mean you're getting a vehicle that contains hidden damage, lacks proper care or has problems that will interfere with registering or using the car.
Consider the Mileage
While high mileage doesn't immediately mean the car's life is almost over, it can mean that parts will wear out and lead to costly repairs shortly after you complete the purchase. But at the same time, a used vehicle with low mileage doesn't automatically mean you're buying a reliable car. You'll want to take into account the mileage alongside the vehicle's history, service visits and condition to decide whether to proceed.
ImmiHelp suggests keeping in mind the ​12,000 miles​ per year the average person drives and proceed with caution when a car has more than ​110,000 miles​. For example, it can be more of a red flag for a newer car to have excessive mileage and little service history than for a 10-year-old car to have high mileage but a good service history.
Check for Cosmetic Issues
When you get to see the vehicle in person at a dealership or location of a private seller, you'll want to check for cosmetic defects both inside and outside the vehicle since these can lower the value of the car and cost you money to fix if you're not fine with leaving them. While there are many potential issues, here are some of the most common to look for:
Windshield cracks and chips

Chipping or scratched paint
Dents in the car body
Torn upholstery
Stained carpet
Cracked windows, headlights, taillights or parking lights
Worn seams
Missing floor mats

While some of these, like carpet stains or minor tears, may be just minor inconveniences you don't worry about fixing, cracks in the glass or rust can be signs of more extensive damage and higher repair costs. If you proceed, consider reducing your offer price accordingly, keeping the repair cost in mind.
Inspect for Potential Mechanical Problems
To avoid ending up with a car that keeps needing repairs or stops functioning entirely, you should have a professional inspection to look for interior and exterior defects that might mean a simple repair or something major. This involves having all the major parts and systems checked for functional issues as well as age, and then weighing whether you're willing to pay a lower price to make up for repair costs or pass on the vehicle entirely.
Steering wheel issues
Unusual engine noises and smells

Trouble shifting gears with a manual transition
Delays, slips and leaks with an automatic transmission
Leaking of brake fluid, oil, transmission fluid, coolant or fuel
Battery corrosion

Vibration and shaking when the car runs
Broken heating or air conditioning system
Power locks and windows not functioning
Mismatched or worn tires
Broken windshield wipers
Stuck sunroof

Smoke coming out of the tailpipe
Warning lights showing up on the dashboard
Noises or hesitating when braking

Do a Proper Test Drive
Before handing over cash or getting a loan for your used vehicle, do a test drive along with the professional inspection. This will show you how the vehicle actually drives and identify any problems the short inspection might have missed. Make note of any problems with controls, odd sounds or noises, leaks or other issues that you notice while driving the car.
For the best results, PA Auto Sales suggests driving in different conditions such as the highway and going for as long as possible. If the car doesn't drive well, that's a good sign to look for a different vehicle rather than try to negotiate a lower cost.
Check for Any Warranty
Even if everything seems fine with the car, beware that you usually won't have a grace period to return a used car that you regret buying due to issues that come up after the paperwork's signed. That's why it's important to check whether the vehicle has a warranty from the manufacturer or seller and beware of the limitations of such warranties. It can be more reassuring to buy a used vehicle with a year or two of the manufacturer's bumper-to-bumper warranty left versus a 90-day warranty from the seller only for major defects.
In either case, you might decide to look for an extended warranty product. However, you'll need to consider the extra cost involved on top of your car's asking price.
Investigate Seller and Ask Questions
If you've found a used vehicle in acceptable condition and feel ready to proceed, don't do so without researching the seller. A search online can help you find out if a dealership is known for selling faulty used cars, offering bad customer service to buyers or charging dishonest prices. When you're dealing with a private party, it can be harder to get information unless you know people who've bought items from the individual before, so coming up with a good list of questions and proceeding with caution will be important.
Regardless of the type of seller, you should confirm the car's history and details, ask about a warranty, find out why the vehicle is up for sale and ask about any concerns you saw on the vehicle history report. Also, be sure that the car has a clean title that the seller can hand over to you for the transfer. It can also help to ask for a justification of the car's asking price so that you can bring up any factors that would warrant a discount.
With this used car checklist in hand, you should now feel more confident about evaluating a vehicle and hopefully avoid purchasing a potential lemon. During the car buying process, you'll find that spending all this time doing research will pay off and save you headaches and money dealing with an unreliable vehicle.
References
Writer Bio
Ashley Donohoe has written about business and technology topics since 2010. Having a Master of Business Administration degree, bookkeeping certification and experience running a small business and doing tax returns, she is knowledgeable about the tax issues individuals and businesses face. Other places featuring her business writing include Zacks, JobHero, LoveToKnow, Bizfluent, Chron and Study.com.