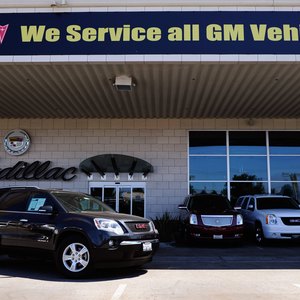 •••
Kevork Djansezian/Getty Images News/Getty Images
Employees and suppliers of General Motors with one of the company's branded credit cards can earn money to spend on a new GM vehicle. GM refers to the cash earned on the cards through spending as "earnings" and allows cardholders to put those earnings toward a new vehicle. You cannot redeem your earnings on used cars or leases.
GM Extended Family Card
To redeem your earnings from your GM Extended Family Card, which offers 1 percent back on all purchases, visit your local GM dealer and choose a car. You can also search for vehicles online through the GM Cards eligible vehicle search tool. You'll need a vehicle authorization number, which you can get through your GM Family First online account. Give the dealer your GM Extended Family card information and your authorization number and it deducts the savings from your vehicle's total cost.
BuyPower Card
The GM BuyPower Card has a similar process for redemption as the GM Extended Family Card except you cannot use your GM employee or supplier discount when you redeem your earnings. You can, however, take advantage of any other sales programs or incentives available at that time. Earnings can go toward your down payment or you can use it to lower your monthly payments or add additional equipment and features to your vehicle.
References
Writer Bio
Lindsey Thompson began her writing career in 2001. Her work has been published in the Cincinnati Art Museum's "Member Magazine" and "The Ohio Journalist." You'll also find her work on websites like Airbnb, Chron.com, and USAToday.com. Thompson holds a Bachelor of Science in journalism from the Scripps School of Journalism at Ohio University.