About USAA's Stock Trading Accounts
by Jay P. Whickson ; Updated July 27, 2017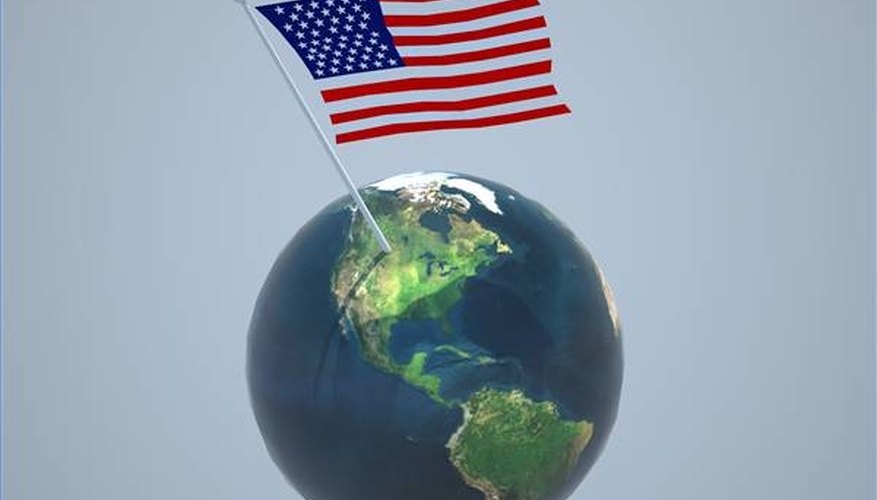 If you want a USAA stock account, you might not qualify. It's not a publicly traded company, but an organization that you have to qualify to join. They provide all variety of services to their members and their families with a full line of financial products that include those in investments.
History
USAA had humble beginnings when 25 US Army officers got together in 1922. They decided that they'd insure each other's vehicles and this tiny insurance organization began. The name USAA came from the letters for United States Army Automobile Association. The reason that the officers decided it best to insure themselves was that in the 1920's there were limited reliable auto insurance companies. Eventually USAA carried all types of insurance and was the first to carry a complete "one-stop" shopping area for financial products.
Significance
Because of its use of direct marketing, it was a natural for online services. One of the biggest advantages of a USAA stock account is the fact that you access it easily through online services and transfers from USAA banking accounts are easily completed.
Identification
You're eligible for a USAA stock account if you're a child or spouse of a USAA member, an active duty officer or enlisted man, a member of the National Guard or Selected Reserve officers and enlisted personnel, or you're in an officer-commissioning program like ROTC. You also can open an account if you're a former military man that separated from duty after 1996, a person retired from the military or a USAA member that had property and casualty insurance earlier.
Types
The easy to access internet brokerage accounts with USAA offer the first 25 trades free. After the 25 free trades, there are charges to its members, but they're a mere $5.95 per trade if you're a platinum member, a very competitive rate. Those with gold membership cost $11.95 for a stock trade. In order to qualify for the platinum membership you need to have $50000 of eligible assets in the account at all times and execute at least 16 trades in 90 days or execute at least 25 trades in 90 days. Eligible assets include most types of investments including IRA's as long as they're in the name of the account holder. All other members are gold.
Features
USAA also offers options for the cost of $7.95 plus 0.75 for platinum members and $11.95 plus 0.75 for gold members. The cost for no load funds is.5 percent of the principal with the maximum of $45 for platinum and $75 for gold. You can trade bonds in the USAA stock account too. Corporate bonds are $25 + $3 per bond and US Treasury bonds cost $45 transaction fee.
Warning
While the deals are great if you've an affiliation with the military, they don't have all the opportunities offered by all the brokerage accounts online. There are no margin accounts available, for instance, or a wide variety of trading tools. Broker assisted trades are much higher and consistent with the cost of broker assisted trading elsewhere. The rates are always subject to change for any costs in the accounts.
Benefits
Expect good service when you're with USAA. "BusinessWeek" magazine labeled them one of the best in customer service. Their focus on customer service is just one additional way that makes dealing with USAA a pleasure.
Photo Credits
Stock.xchng: Svilen Mushkatov (svilen001)