How to Set up a Trade Station for Trading From Home
by Contributor ; Updated July 27, 2017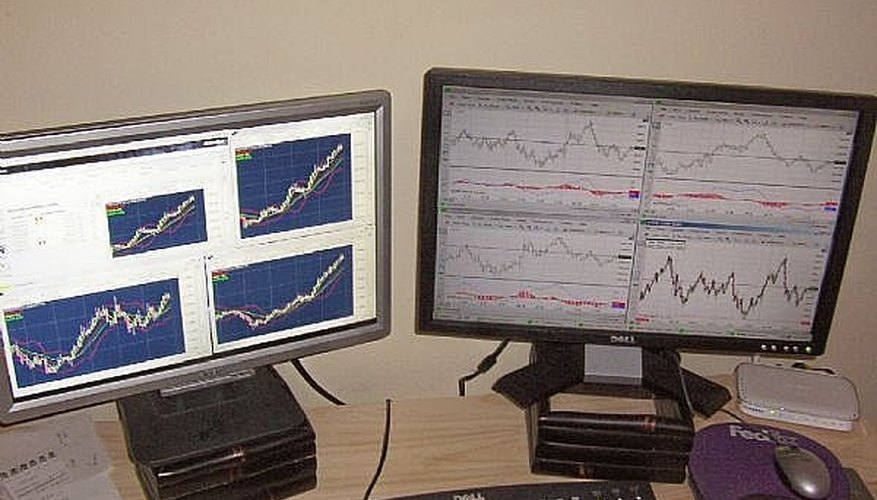 If you want to trade stocks,forex or future markets from home you need a good trade station.
Step 1
There are many very expensive trade station set ups. Here are a few tips for trading from home on a small budget or if your a part time home trader. There are many expensive computers and multi monitor set ups you can buy. Computer desktop space is critical for success and as an investor there is never enough monitors for trading a budget and stick with it on the type of stock or futures trading you want to do. Most companies like Dell, HP etc they have lower priced computer systems that work fine for home trading. The biggest hardware to invest in is at least 1500 gigs of ram or more. You need the ram to run the trading platforms and charts. The biggest mistake a Forex or Future trader can make is not enough ram. All of my charts and everything else have a gray background, and it is easier on the eyes, Do you usually trade with your shades open? Try and trade with them closed to cut down on glare, eye strain can cause headaches. Staring at screens all day with a white background is rough on the eyes. Make sure you have a comfortable chair I like a cloth chair its cooler in the summer then leather.
Step 2
You want to set the monitors so that you look directly at them not up or down just a little variance in this can cause neck and shoulder pain from sitting in this position all day. keeping it simple is important, good hardware and software for your computer are essential. Spend the smallest amount of money possible until you're comfortable you spent the right amount to get the fastest system you can afford. You need a fast system to handle the charts and trading platform The Matrox video card series are quad-display graphics cards available in all form factors and bus types for running duel monitors. The Matrox Millennium G550 video cards have great image quality, The powerful multi-monitor features make this series an ideal choice for a wide variety of professional applications requiring speed, stability and more computing power. If you are a serious home stock or futures trader you will need more then one monitor. I would recommend that you start with 2 monitors. I use 2 flat panel screens from Dell and Acer one is 22' and the other 20" wide panels. They give me plenty of screen space to read the charts and news.
Step 3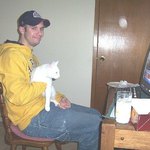 The desk is your own choice straight or curved desk which ever is the best layout for your trading command center. There are many different computer products, for many different purposes when stock trading from home. You need to be comfortable and have good processing power from your computer a nice chair and above all relax. If you have done your homework and research trading from home can be fun and profitable. A trader must love what he is doing, watching the markets move, monitoring price action, investigating market news and technical indicators. It is far easier to trade from home and be successful if it is also your avocation. That is why you need a good trade station set up at home.
Warnings
Keep emotions out of trading