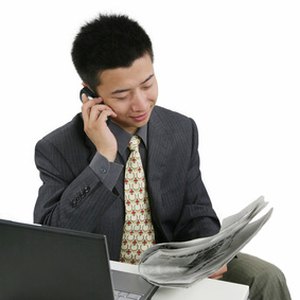 Prime brokers, unlike retail brokerage firms handling the financial trading requirements of individual investors, serve the needs of alternative investors such as hedge funds and other large investors. Because hedge funds and private equity firms buy and sell large amounts of securities, prime brokers focus on cash management, stock loan, securities lending, reporting and operations. Prime brokers also offer value-added services to alternative investors, including marketing, technology development (such as proprietary software needed by the investor), and risk management services.
Prime Brokers: Economies of Scale
Realize that size matters. Investing as a professional investor differs in size and complexity from most individual investors. Hedge funds may need to borrow significant amounts of securities and money. The prime broker sells these services to an estimated $2 trillion marketplace.
Professional investors identify trading and investment opportunities. When opportunities benefit from leverage, or the use of other people's money, the investor achieves an absolute return (the net profit or loss on an investment over a period of time). Leverage amplifies the return.
Bundling services, such as the way individuals purchase cable and Internet services, helps prime brokers sign new clients. Some prime brokers offer immediate access to office space and trading systems. The addition of custodial and operations, lending, financing, technology, consulting and capital introduction aids most clients. Administration and distribution services for clients selling exchange-listed or private placements benefits the raising of capital. Depending on the client's needs, the prime broker offers many services to save time and money. What the prime broker decides to sell depends upon what the hedge fund client needs to solve problems or maintain efficient operations.
Executing buy and sell orders according to client instructions concerns the prime broker account team. How well the firm executes the order may also determine how the prime broker firm gets paid. Prime brokers make money on the spread of an order, or the difference between the offer (purchase price) and bid (sales price) of a security.
Introducing capital sources helps prime brokers and their clients. When a new hedge fund manager decides to raise capital, he turns to the prime broker relationship for assistance. The prime broker cannot directly recommend the hedge fund manager, though he can explain the facts to the potential investor. By bringing the hedge fund manager and investor together, the hedge fund manager's assets under management (total amount of funds raised) increases.
Distributing an exchange-listed security or a private placement requires the resources of a full service prime brokerage firm. Hedge funds raise large amounts of capital by selling exchange traded fund shares. The liquidity, or ability to buy and sell the shares on an open market, draws investor interest. As the hedge fund grows, the prime broker enjoys more opportunities to tailor services to client's needs.
Research prime brokers if your business requires their services.
This article is not an offer to buy or sell securities.
References
Writer Bio
Laura Lemay started writing in 1996. She has published articles on Luxist, Paw Nation, StyleList, Gadling, Urlesque, Asylum, BloggingStocks and other websites. Lemay also worked at "Ladies Home Journal" and "Institutional Investor." She holds a Bachelor of Arts in English from Smith College and a Master of Arts in education from Virginia Tech.