What Is Tricare Insurance?
by W D Adkins ; Updated April 19, 2017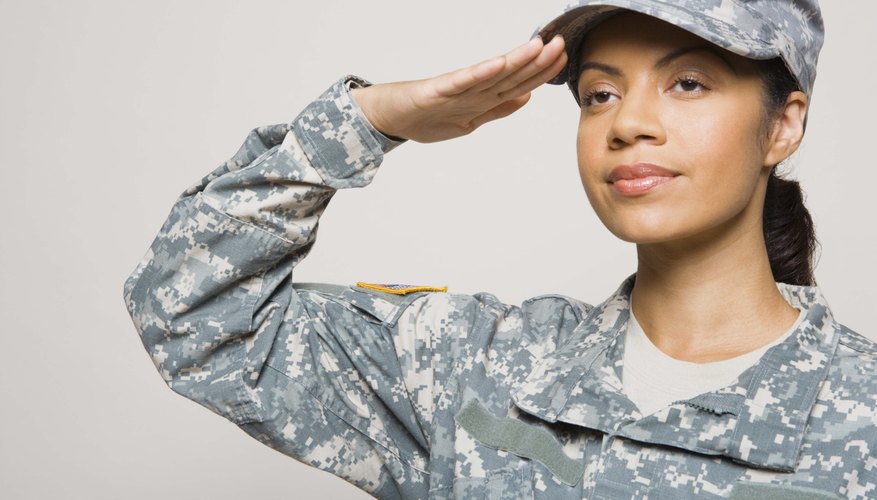 Most people are aware that health care coverage is expensive and becoming more so. TRICARE is a component of the military health care system that provides coverage to members of the military and their families. As such, TRICARE contributes to the mission of maintaining healthy and capable military forces. In addition, TRICARE provides valuable benefits to the families of the men and women who serve in the U.S. armed forces.
Description
The TRICARE program combines the military medical system with a network of approved civilian health care providers, pharmacies and professionals. Through this system, TRICARE makes comprehensive health care available to active duty personnel, retirees and their families. Eligible beneficiaries may select coverage options based on the service member's military status, location and age. All beneficiaries must be registered with the Defense Enrollment Eligibility Reporting System. Active duty personnel are automatically registered. Otherwise, beneficiaries are responsible for registration and keeping their DEERS profiles up to date.
Eligibility
Active duty members of the Army, Navy, Air Force, Marines and Coast Guard are eligible for TRICARE coverage. In addition, members of the commissioned corps of the Public Health Service and the National Oceanic and Atmospheric Administration are eligible. TRICARE coverage includes retirees and surviving spouses and children. Members of the National Guard and Reserves have limited eligibility. In general, eligible family members include spouses and unmarried children who are under age 21 or disabled. In the event of a divorce, biological and adopted children retain eligibility for TRICARE.
TRICARE Plans
The TRICARE program offers a choice of plans. Active duty personnel must enroll in TRICARE Prime, Prime Remote, Prime Overseas or Prime Remote Overseas. As the names indicate, these plans are designed to fit the needs of service members and their families based on their geographic location. Retirees are eligible for TRICARE Prime if they pay an enrollment fee. Alternatively, retirees may choose TRIOCARE Standard and Extra or the U.S. Family Health Plan. Retirees who are eligible for Medicare may select TRICARE for Life, which serves as supplementary insurance that covers costs not paid by Medicare. Additional options are available to provide dental coverage and health care coverage for retirees living outside the United States. Reservists and members of the National Guard generally are not eligible, except for dental care. However, if they enter active duty, they are eligible for the TRICARE Prime plans. In addition, non-active personnel may qualify for TRICARE Reserve Select with service of less than 30 days and for health care coverage if injured in the line of duty.
Benefits
TRICARE covers hospitalization and outpatient visits as well as preventive care and maternity care. Immunizations and mental/behavioral health care are also covered. In addition, special programs are available for beneficiaries who meet specific eligibility requirements. These programs include chiropractic care and cancer treatment. Other examples are dental care and extended care coverage. Beneficiaries with disabilities may qualify for assistance through a computer/electronics accommodation program. Active duty members and their families participating in any TRICARE Prime programs do not pay any fees or premiums. An enrollment fee of $260 is required for retired individuals. Retirees may acquire family coverage for $520. Other TRICARE plans may include small premiums, copayments or cost-sharing.
Photo Credits
Jupiterimages/Creatas/Getty Images