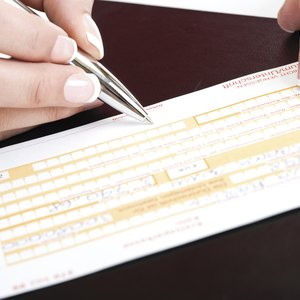 •••
Creativ Studio Heinemann/Westend61/GettyImages
PayPal is a convenient and safe online banking resource that can be used to complete different types of online money transactions. Using PayPal creates a security barrier between the people and companies you send and receive money from, which helps protect your sensitive financial information. In addition to making safer online purchases, you can also pay some of your bills, receive deposits, donate to charitable organizations, transfer money abroad and send money to anyone with an email account. All this and more can be done without having to send your bank account information to many different sources.The PayPal account doesn't need to have a balance as long as you have a confirmed bank account or credit card linked to your PayPal it.
If you prefer to streamline your approach to e-commerce, you can link a debit or credit card directly to PayPal. When you make a purchase using this online service, funds can be routed directly from your debit or credit card to the vendor in question using PayPal as an intermediary.
Add a Card to Your Account
You'll first need to add the credit card to your account so PayPal will use it for transactions. Log in to your Paypal account. Click on the "Profile" link. Select "Financial Information" and "Credit/Debit Card." Select "Add a card." Enter the requested card information. Confirm by clicking "Add Card." The PayPal company will make a small deposit and deduction from your card.
Verify Your Credit Card
Once you've added the credit card to your PayPal account, you'll need to verify it's your card and that PayPal has the correct information. View your credit card statement (online or paper statement) and write down the exact amounts for each transaction made by PayPal. Then log back into your PayPal account, select "My Account" and go to "Profile." Click on the "Bank Account's" tab and select "Confirm." You will be asked to enter in the amounts of the small deposit and deduction as a means to verify your ownership of the credit card.
Add Funds Using Your Credit Card
Add funds to your PayPal account from the credit account balance by logging into your account and clicking "Transfer Money" under your balance on the home page. On the next page, select "Add money to your balance." Enter the amount of money you wish to transfer from your Visa card and click "Submit." Your money should be available within 3 to 5 days. It's important to note that the same credit card can be linked to only one PayPal account at one time. Some cards qualify for instant confirmation, particularly if you have online access to your credit card account. If this is the case, the confirmation can be done in minutes.
References
Resources
Writer Bio
Yvonne Ward began her professional writing career in 2004. She wrote a true-crime book published in 2010 and has two more underway. She also has a strong background in business, education and farm living. Ward is pursuing a Master of Arts in history and culture from Union Institute and University.