How to Transfer Money From SBI to SBI
by Joanne Cichetti ; Updated July 27, 2017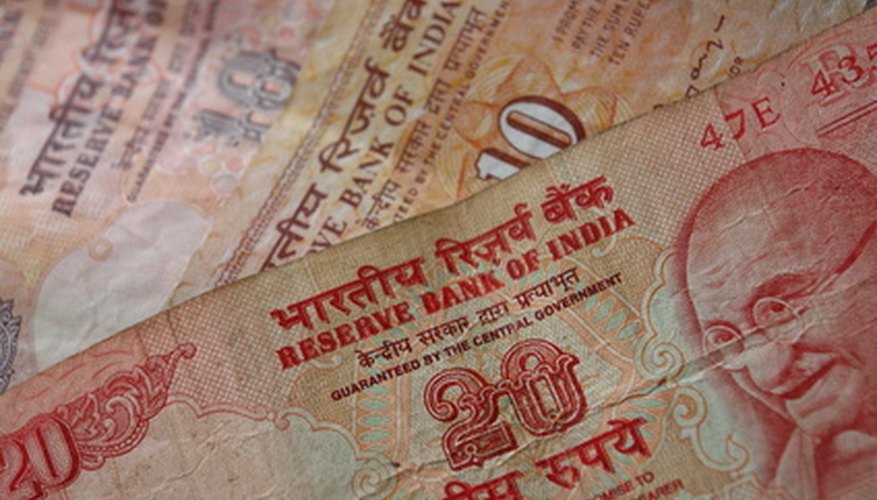 Items you will need
Computer with Internet access
SBI registration
Beneficiary information
State Bank of India (SBI) allows you to transfer funds across different countries. Additionally, you also can transfer money within the country to another SBI account holder. SBI offers a special service of transferring money among all branches called "State Bank Group Transfer." The best part is that there is no limit on the amount you may transfer. According to the SBI website, you may send up to 50,000 Rupees (Rs), as of 2010, without any service charges. If you want to send more than Rs 50,000, you will be charged Rs 0.20 per Rs 1,000 for the amount in excess of Rs. 50,000.
Step 1
Go to the website of State Bank of India. The link in located in the Resources section below.
Step 2
Click on "New User Registration." If you are already registered with the website, simply log on and skip to Step Five.
Step 3
Download the "Internet Banking Form" from the next page. You have to fill this out and submit it to the SBI branch where you hold your account. The branch officer will then walk you through the registration process and you will receive your Internet Banking Kit.
Step 4
Log on to Online SBI's website with your new Internet Banking ID and password.
Step 5
Click on "Manage Beneficiary" from the "Profile" tab.
Step 6
Click on "State Bank Group Beneficiary."
Step 7
Click on "Add."
Step 8
Enter the required information about the beneficiary, including name, account number, bank and address.
Step 9
Enter the beneficiary's Indian Financial System Code (IFSC) for the correct bank. If you don't know this code, click on "Location." You will then have to select the beneficiary's bank name, location and branch from the drop down lists. Once found, the website will populate the code automatically. You can then enter this code in the respective field.
Step 10
Check the box in the "Terms and Conditions" link.
Step 11
Click "Submit." A password will be sent to the cell phone number that you provided during registration. Enter this password on the website to add the beneficiary. Once the beneficiary is added, you can start sending money.
Step 12
Click on "Interbank Transfer" under the tab "Payments/Transfers."
Step 13
Click on "State Bank Group Transfer."
Step 14
Select the correct name from the list of registered beneficiaries.
Step 15
Specify the amount that you want to transfer and the date on which you want the funds to be delivered. You can select the current date or schedule a transaction for another day. However, you can't schedule a transaction later than 90 days from the current date.
Step 16
References