How to Transfer Money From One Credit Card to Another Online
by John Hewitt ; Updated September 11, 2015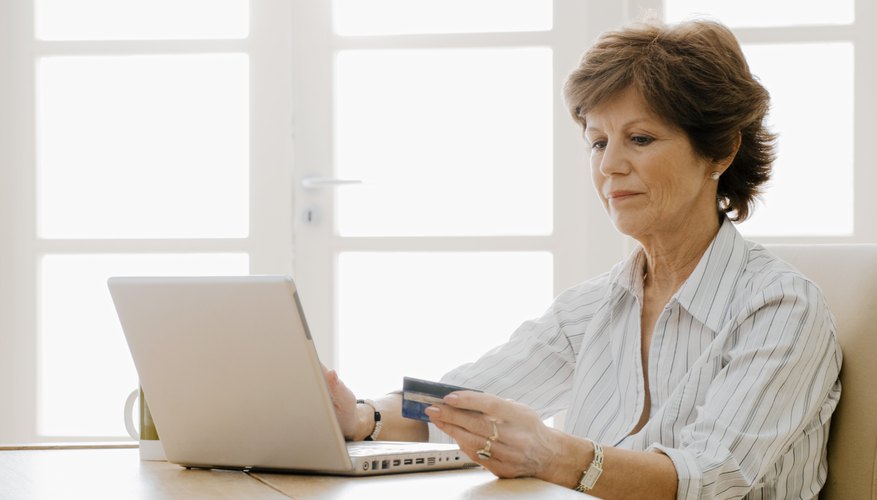 You can transfer the balance of one credit card to another, but you can't pay the balance of a credit card directly with another card. Balance transfers can be highly advantageous, particularly for people with already strong credit ratings. Balance transfers can save you substantial amounts of money on interest payments while preserving your credit rating.
Balance Transfers
Determine if you can make a balance transfer with credit cards you already have. In most cases, there will be a flat fee for transferring the balance of one card to another. Some cards offer promotions for balance transfers that will charge you much lower interest rates for months at a time after making a balance transfer.
Find better balance transfer offers from different credit card companies. Even if you find a 0 percent balance transfer deal for an extended introductory period, ensure that you make all monthly fee payments to avoid having the interest rate adjusted upward.
Look for balance transfer cards that offer rewards programs. This makes it so that you'll get bonuses like cash back, airline miles, magazine subscriptions, hotel stays, consumer goods and other items in return for transferring your balances.
Apply for the best balance transfer card offers that you can find. Once you receive the credit card agreements in the mail, review them carefully before signing anything. Credit card agreements often change from advertised rates and features.
Transfer the balances of your old credit cards to your new balance transfer cards. This will satisfy any payment requirements on the old cards aside from any fees that you may still owe.
Cash Advances and Prepaid Debit Cards
Take out a cash advance out on one credit card to pay off another one. The credit card company will charge a high fee, but it will allow you to transfer funds from one credit card to pay off another one. You may also purchase a pre-paid debit card using your credit card. You can then withdraw the cash from the debit card from an ATM, deposit it into a bank account and use those funds to pay off another credit card. This avoids the cash advance fee, although there are other minor fees associated with opening and using a prepaid debit card.
Deposit the cash you received from the advance into a checking account. Credit card balances can only be paid off through a bank account or a balance transfer.
Transfer the money you received from the advance or prepaid debit card from the checking account to make a credit card payment.
Photo Credits
Jupiterimages/Pixland/Getty Images