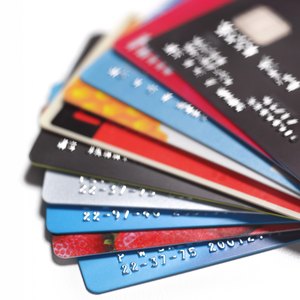 •••
Peter Dazeley/Photographer's Choice/GettyImages
There are several ways to transfer money from one checking account to another. You can transfer money between your own accounts, or transfer money to an account owned by someone else. Some transfer methods are instant, while others take several business days to process.
Use the ATM
You can transfer funds between linked accounts at any of your bank's automatic teller machines. Typically, insert your debit card into the machine. Generally, you enter your Personal Identification Number and select the machine's transfer funds option. You'll see all the accounts linked to that specific debit card. Enter the amount and confirm the transfer. Out-of-network ATMs may not allow you to transfer funds between your accounts, and if they do, fees may apply.
Consider Wire Transfers
If you want to transfer money from your account to someone else's account at a different bank, you can complete a wire transfer, which is a real-time method of transferring funds between banks. The two banks work together to move the funds. Wire transfers can be initiated in-person and online. You'll need the recipient's full name, bank account number and routing number. Fees and limits may apply, depending on the bank and the type of account. Funds are often available within one day.
Utilize Online Banking
If you sign up for online banking through your bank, you can transfer money between your checking accounts held at that bank by logging into your account. Most banks allow you to make transfers online or from your mobile device as well.
Make an ACH Transfer
Banks also give you the option to transfer funds online to accounts held at other branches using the Automated Clearing Housing. An ACH transfer is similar to a wire transfer, but actually goes through the clearing house rather than the banks. Transfers are processed in batches, not individually. Since there's a third-party involved, the process takes longer than a wire transfer. Before you can complete an ACH transfer, your bank will generally need to verify ownership of both bank accounts. You'll need to provide the account number and routing number for the receiving account, or a check from the account. The entire process can take about 3 to 5 days. Fees may apply. When compared to a wire transfer, ACH transfers are less expensive.
Use Your PayPal Account
You can also transfer funds by signing up for a free PayPal account. With money transferred to your PayPal account from your bank account, you can send money to anyone with a PayPal account without having to exchange or reveal personal banking information. The recipient can then transfer the money from his PayPal account into his checking account.
If you want to transfer money between your multiple bank accounts, you'll need to complete two separate transfers. First, transfer money into your PayPal account from your bank account. It can take a couple days for the funds to appear in your account. Then, click "Withdraw" to transfer the money from your PayPal account to your other bank account. The funds can also take a couple days to appear. Paypal doesn't charge fees for these types of transfers.