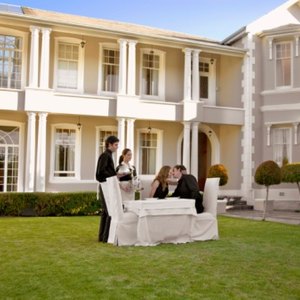 •••
Jupiterimages/Goodshoot/Getty Images
Despite the economic meltdown that began in 2007, the 2010 World Wealth Report shows an almost 19 percent increase over 2009 in the wealth of the wealthy. To help guide high net-worth individuals to the best caretakers for their assets, Barron's Magazine offers its yearly Top Financial Advisors rankings. Rankings are based on the amount of money managers generate for their company, the volume of assets they manage and the quality of their practices.
Brian Pfeifler
As of 2010, the No. 1 slot was occupied by Brian Pfeifler of Morgan Stanley Private Wealth Management, New York City. Pfeifler had team assets of $4.8 billion and the typical account handled by his practice is worth about $25 million. Pfeifler generated about $50 million for his company. As of April 2010, Pfeifler was moving his clients back into hedge funds. With weaker funds having closed and the banks reducing their hedge fund-like activities, Pfeifler saw hedge funds as "less cluttered" than before.
Roger Coleman
Coming in at No. 2 in 2010, according to Barron's, was Roger Coleman of Morgan Stanley Smith Barney in Garden City, New Jersey. Coleman managed assets worth more than $22 billion. His typical account was worth about $10 million and he earned roughly $15 million for his firm. One of 12 children, Coleman told Fin's Finance that he went into financial planning at age 6 so he could get a Batman comic book. Today, Pfeifler believes in diversification for his clients, with 45 percent in equities, 30 percent in bonds and 25 percent in alternative investments.
Ric Edelman
Barron's No. 3 financial manager in 2010 was Ric Edelman of Edelman Financial Services in Fairfax, Virginia. Edelman was responsible for $4.5 billion in assets and handled a typical account of $360,000. Edelman generated about $750,000 to $1 million for his company. An author and media host, Edelman made the news in February 2011 when he urged U.S. retirees who own their homes outright to sell without delay. Though they will get less than they hoped, he said, the next house they buy will cost less and he didn't want to see people delaying their retirement indefinitely.
Ira Walker
At No. 4 is Ira Walker of UBS Financial Services, Red Bank, New Jersey. Walker oversaw $5 billion in assets and the worth of his typical account was $25 million. Walker and his team brought in about $100 million for his firm. Walker tells aspiring, young advisers to join associations and clubs for networking, and to tap professional connections they already have, including dentists and lawyers. "After all," Walker said, "managing your dentist's money well might induce him to go easy on your root canal."
Steve Lockshin
No. 5 in Barron's top financial advisers is Steve Lockshin of Convergent Wealth Advisors in Los Angeles. Lockshin's team took care of $8.8 billion in assets in 2010. The typical account he handled was worth $55 million and he earned about $65 million for Convergent. Lockshin said he believes that making a commission is never worth losing trust and that people who take shortcuts in the financial world only wind up hurting their clients and themselves.
References
Writer Bio
A Los Angeles native, Russ Buchanan has been writing and editing for such disparate publications as "Midnight Graffiti Magazine" and "Op/Ed News." He has been writing professionally since 1990. He attended Pierce College and California State University, Northridge.