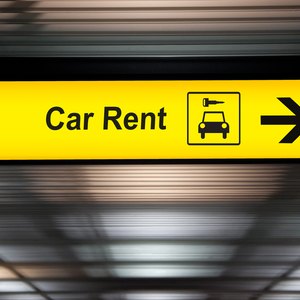 •••
asiandelight/iStock/GettyImages
Traveling is an exciting, albeit potentially stressful, time. But, if you haven't rented a car in a while, you may be surprised to find out that the process has gotten much easier. And, according to Michael Taylor, Travel Intelligence Lead at J.D. Power and Associates, "Across all of our travel-related studies, rental cars have become the most satisfying part of the overall traveler experience." Car rental companies know you have many options and are in fierce competition for your business across all platforms. Whether you need to rent a car as part of an insurance claim, or you're planning a road trip, finding the top car rental companies in 2020 for your needs is easier than ever.
Best Overall Car Rental: Enterprise
Enterprise is an industry leader when it comes to providing a consistent car renting experience. Enterprise has more than 6,000 locations across the U.S. as well as supplementary rates for younger drivers ages 21 to 25 which is almost half of the cost of the competition. The daily rate averages around $50, but Enterprise has a reputation of reducing or eliminating many of the additional charges you need to be aware of with other car rental companies.
Locations: More than 6,000 in the U.S.

Average Daily Rental Cost: Rentals average around

$50.00 per day.
* Unlimited Mileage: Yes
Best Airport Car Rental: Hertz
The results are in. Hertz usurped 2018's best ranked airport car rental company, Enterprise, to take top billing as highest ranked in customer satisfaction – but, only just barely. According to a late 2019 J.D. Power and Associates North America Rental Car Satisfaction Study, Hertz squeaks by with a score of 856 to Enterprise's 855. Hertz boasts more than 1,600 airport locations in the U.S., and offers a solid selection of cars including SUVs, compact economy, luxury cars and hybrid vehicles.
Locations: More than 1,600 airport locations in the U.S. and nearly 10,000 worldwide.

Average Daily Rental Cost: Rentals average around

$48.50 per day.
* Unlimited Miles: Hertz offers some unlimited mile rates, check at time of booking.
Best Customer Service: National
What National Car Rental lacks in number of locations, it makes up for with stellar customer service. National, a sister company of both Alamo and Enterprise, is lauded by its customers for overall satisfaction and the ease of the reservation process. National Car Rental also has a nice selection of vehicles for rent and is especially well-suited for business travelers. Companies can take advantage of National's business rental program which enables employees of mid-sized companies to rent vehicles at pre-contracted rates for greater savings and less hassle.
Points Programs: National lets renters use air miles and hotel rewards towards their rental.
Locations: More than 1,500 locations worldwide.
Customer Service Rank: Ranked number two in customer service with J.D. Power and Associates.
Best Budget Car Rental: Budget
With a name like Budget, it's no surprise that this car rental company has some of the best rates you'll find for your car rental. At around $35 per day, Budget is one of the more affordable options out there. Plus, if you add in their discount of up to 35 percent when you pay at the time of reservation, you're really keeping some extra cash in your wallet. Budget has a wide range of vehicles to choose from like hybrids, convertibles as well as SUVs and economy class cars for those renting on a budget.
Locations: 1,382 locations in the U.S. and more than 3,000 locations worldwide.
Average Daily Rental Cost: Rentals average around $35.00 per day.
Discounts: Up to 35 percent.
Other Perks: 24/7 roadside assistance.

Best Car Rental Rewards Program: Dollar Car Rental
Dollar Car Rental really goes the extra mile to woo its customers by not only being one of the cheapest car rental companies in the business, but also because of its partnerships with hotel and airline rewards programs. For example, you can quadruple American Airlines points for renting a compact car for more than three days. Dollar rentals average approximately $30 a day and renters can take an additional 15 percent off base rates just by signing up for their online newsletter.
Locations: Dollar Car Rental has 260 locations in the U.S. and approximately 570 locations in 61 countries including Canada as well as the Caribbean and Latin America.
Average Daily Rental Cost: Rentals average around $30.00 per day.
Other Perks: AAA members can enjoy a 10 percent discount on rentals as well as other promotions that vary.
Best Aggregator Site: RentalCars.com
In this era of shopping around online for the best deals on everything from appliances to home loans, finding the top car rental companies in 2020 is that much easier. Aggregator or marketplace sites lets you input your rental dates and your pick up location to search for the best possible car rental rates all in one place. Instead of searching endless car rental companies, sites like RentalCars.com do the legwork for you.
RentalCars.com boasts eight million bookings a year at one of more than 60,000 locations in 160 countries. Big car rental names such as Alamo, Avis and Hertz all offer rentals through this site. You can choose from flexible options and other features that make your experience painless a painless one. Once you arrive at your destination and are ready to pick up your car, you only need to present your information and make your payment. RentalCars.com also offers excellent customer service should you hit a bump on the road.
References
Writer Bio
Tara Thomas is a Los Angeles-based writer and avid world traveler. Her articles appear in various online publications, including Sapling, PocketSense, Zacks, Livestrong, Modern Mom and SF Gate. Thomas has a Bachelor of Science in marine biology from California State University, Long Beach and spent 10 years as a mortgage consultant.