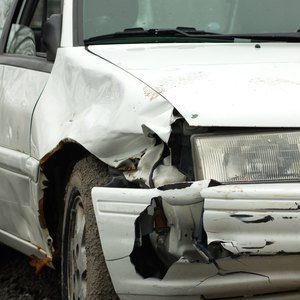 •••
Jupiterimages/Photos.com/Getty Images
If you've ever had an auto accident, you understand the hassle of having to borrow a car for a few days or the cost of renting one until your car gets fixed. This can take awhile, since some insurance companies require you to get multiple quotes before going ahead with repairs. You can avoid these irritations by adding car rental reimbursement as an option on your auto insurance.
Set It Up
Car rental reimbursement insurance comes in two forms. You can use a car rental service approved by your insurance company and let it pay for the rental directly. You don't have to spend any of your own money; it's taken care of by the car renter and auto insurer. Or you can choose the auto rental agency, pay for the rental upfront, then submit your receipts for reimbursement from your auto insurance company. This can tie up your money for a time as the insurer processes the claim.
Pay For It
If you pay for your own rental, find out your daily cost limitations. The insurance company may limit your reimbursement to a certain amount -- usually around $30 a day or a $900 as a total benefit. When you reach that limit, your benefit ends or you pay the extra. Working with an approved car rental company may be easier, since the rental agency knows the insurer's limits. Also, the company may provide a discounted rate that allows you to get more car for your money. Typically, the cars you can rent have to be similar to the vehicle under repair. You can expect to pay about $50 a year for the rental coverage, according to AAA.
Know the Limits
Keep in mind the car rental reimbursement only applies if you damage your car. Insurers do not cover the need for a rental vehicle if the car needs repair or maintenance. There's a chance your dealership will provide you a "loaner" car if you have your car repaired at their facility.
Cover Your Rental Car
Some car rental companies offer you the option of covering your rental vehicle in the event of damage or an accident with a rental car insurance policy. Most of the time, this coverage is unnecessary. If you currently have full auto coverage -- collision and comprehensive -- your regular auto policy extends to cover rental cars. But check with your insurer to verify that your rental vehicle is also covered.
References
Writer Bio
Chris Brantley began writing professionally for a financial analysis firm in 1997. From 2000 to 2004, he worked as a financial advisor, specializing in retirement planning and earned his Series 7, Series 66 and insurance licenses. Brantley started his full-time writing career in 2012 and has written for a variety of financial websites, including insurance, real estate, loan and investment sites. He holds a Bachelor of Arts in English from the University of Georgia.