Tips for Filing Multiple Year Tax Returns
by Alia Nikolakopulos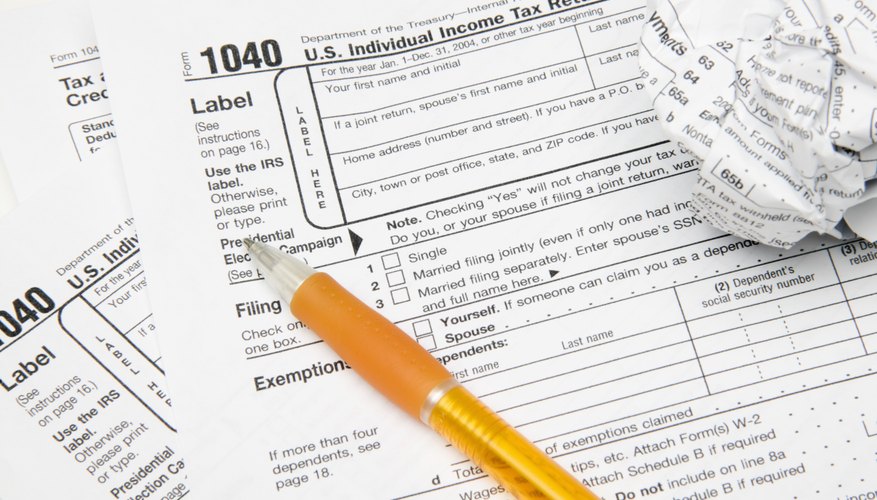 Letting old tax returns go un-filed can impact your bank account, but also lead to several other problems with the Internal Revenue Service. When you prepare to file multiple years of outstanding tax returns, there are a few things to keep in mind that will reduce return preparation errors and keep as much money as possible in your pocket.
Current-Year Delays
The IRS does not release refunds expected on current-year returns if you have prior tax returns that have not been filed. The IRS will delay your current-year refund until all outstanding returns have been processed. If you are expecting a refund on your current-year return and have prior-year returns to file, submit your outstanding returns as soon as possible. Waiting for older returns to process can hold up current refunds for several weeks.
Refund Statutes
You only have three years from the date a tax return is originally due to receive a refund owed to you by the IRS. Failing to file returns for several years puts you at risk of losing the money you would normally receive if a return is filed on time. When filing multiple year returns, pay close attention to the original due date for each year and make sure you file within three years of that date by April 15.
Substitute Returns
The IRS can prepare substitute returns when original returns aren't filed. Normally, the IRS does this when it expects the taxpayer will owe tax on the return, based on information the IRS receives regarding income from third parties, such as W-2 and 1099 forms. If you have several years of outstanding returns, it is common for the IRS to issue substitute assessments on all periods at once. When the IRS creates these substitutions, it doesn't know your marital status, whether or not you have dependents to claim, or what your deductions and credits may be for any particular year. This often makes substitute return balances higher than they should be. If a substitute return has been filed for you, you still have the right to file an original return to correct the substitute results.
Order Wage and Income Information
The IRS offers free copies of all wage and income information submitted on your behalf by third parties. This information is vital when preparing multiple years of outstanding returns, as it lets you know all the income the IRS expects to see on your return for any given year. Including information as shown on your wage and income transcripts reduces adjustment and re-calculation delays caused by income reporting omissions. To order wage and income information, visit your local IRS office, call 1-800-829-1040, or complete and submit IRS Form 4506-T.
References
Photo Credits
Creatas/Creatas/Getty Images