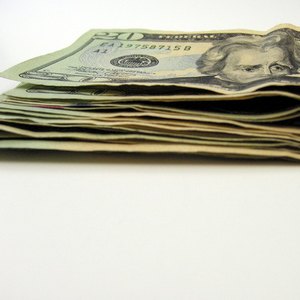 Although the rules vary by circumstance, the U.S. Department of Labor generally sets the legal working age at 14 years. Even then, the number of hours a minor can work is limited. If, however, your 13-year-old is interested in making money to spend or save, there are several ways in which she can earn cash.
Child Care
If you have friends or neighbors who need care for their younger children, encourage your 13-year-old to consider babysitting. He will need to establish an hourly rate with the other family. According to CBS Money Watch, rates for babysitting vary by location and by age and experience of the babysitter, but the range usually runs between $5 and $15 per hour. The author recommends using the rate calculator at Sittercity to figure out and establish a firm rate.
Crafts
Does your 13-year-old love to craft? Help her set up an online shop on Etsy where she can sell jewelry, pottery, artwork, knitwear and other handmade items. Encourage your tween to let family and friends know about her shop so they can help to support her fledgling business. Not only will this help your child make extra money, but it will teach her valuable lessons in entrepreneurship.
Car Wash
Does your child have an eye for detail? With a friend or two, he can start a weekend business washing and detailing cars. If part of the service involves going to a client's house to do the car washing, discuss the limitations regarding accepting jobs from strangers in order to ensure his safety and the safety of his friends. Ask the car owners if your tween can take before and after photos of the cars to post on a website or blog. According to New Business Brainstorm, the going rate for a standard car wash is between $5 to $10 per car.
Petsitting
Kids who love animals should consider making money by petsitting. Some busy professionals work late and need a sitter to walk their dog once a day. Others leave town occasionally and need someone to feed and brush their cat and change the litter. Before starting a petsitting business, help your 13-year-old decide which types of animals he will work with and what he will charge for each service. Also make sure that he gets your approval for each client prior to taking a job. Sittercity provides helpful guidelines for rates in their article "Petsitting Rates: How (and What) To Charge."
Errand Runner
Many people feel there isn't enough time to accomplish everything they need to. Whether it's picking up the dry cleaning or a few extra groceries, wrapping gifts, watering plants or cleaning, grown-ups always have too many things on their to-do lists. Your 13-year-old can help others by running errands for a small fee. Let friends and family know about these services by creating postcards with a list of suggested services.
References
Writer Bio
Joy Uyeno has been writing about travel, food, fashion, culture and finance since 2005. For three years she wrote a column for the "Honolulu Star-Bulletin" aimed at young and first-time travelers. Her writing has appeared in several local and national publications, including the 2008 anthology "Honolulu Stories." She holds a Master of Arts in writing and publishing from Emerson College.