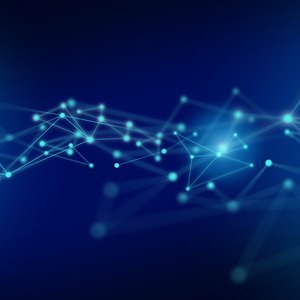 •••
blackred/iStock/GettyImages
Gone are the days when your grandfather had to swing by the local bank on his way home from work to deposit his paycheck. The popularity of online banking has surged since the first one – Security First Network Bank – was launched in 1995.
You'd be hard-pressed to find a reputable banking institution today that doesn't offer at least some online services, but these aren't technically "online banks." A genuine online bank is one that has no physical locations. Everything they offer, do and provide is on the internet, and in most cases, via a mobile app as well. But is that a good thing or a bad thing? That depends.
Pro: Better Interest Rates
Brick-and-mortar banks have to build a healthy percentage into their operating budgets to keep those physical locations running and staffed. Unlike these traditional banks, online banks dodge this expense to a great extent. They probably still have a central office somewhere, but it's not manned by numerous tellers and banking officers, and it doesn't require hefty utility, maintenance, cleaning and security service bills.
This works to the benefit of consumers. Online banks pay better interest rates on savings accounts, and they sometimes pay interest on checking accounts as well. The difference in these rates for online savings accounts and checking accounts can be as much as 20 times more, according to a survey performed by Bankrate.
A traditional brick-and-mortar bank might pay 0.01 percent annual percentage yield or APY on a savings account, versus 2.25 percent APY paid by an online bank. That's a healthy bit of change, and we're just talking basic savings accounts here, not money market accounts or certificates of deposit.
Pro: Lesser Fees and Costs
This one goes hand in hand with better interest rates, and for the same reason. True online banks with no physical locations have less in the way of overhead. They can afford to be more generous. Ally Bank – which is a totally online bank ­­– reportedly charges $10 less for overdrafts than Wells Fargo does with all its physical locations.
Banks with physical locations are famous for imposing minimum balance requirements on both checking and savings accounts. You must keep a certain amount of money in your account, or you'll be hit with maintenance fees or "account management" fees. You might also forgo any interest you're earning if you dip below this balance requirement. These fees aren't necessarily prohibitive – they can be as little as $5 a month – but they'll nonetheless negate that little bit of interest you might be earning.
Online banks, on the other hand, tend to impose negligible fees, if they charge any at all, with one exception: ATM fees. Some might consider this a "con" factor.
Pro: Ease of Use and Accessibility
We're going to call this a "pro" factor, but it can be a matter of personal opinion and preference. It doesn't get much easier than paying your bills or checking your account balances on your laptop or smartphone, or taking a picture of that paper check someone gave you with your phone, and then poof! Send the image to your online bank, and you've just made a mobile deposit. You don't have to stop at your local bank and take care of business there – in fact, you can't do that.
Your online bank will take care of things for you if you want to pay your bills from your laptop or phone with a tap of your finger or a click of your mouse. Of course, most land-based banks have online services and will let you do this as well, but online banks tend to have superior, top-notch websites and mobile apps that are available 24/7. You can always gain access to move your money around, which can be particularly helpful in an emergency.
Con: The Cash Factor
Maybe your best friend taps you on the shoulder late on Friday afternoon and talks you into stopping somewhere for dinner on your way home from work. You don't want to make any charges to your credit card right now, so you'll need cash. You could most likely hit an ATM if your accounts were with a brick-and-mortar bank with physical locations and be pretty confident that the ATM is in your bank's network
Maybe not so with an online bank. These banks' ATM networks tend to be more limited, although they are out there. You'll have to pay a fee to get to your own cash if you can't find an ATM that's in your bank's network. Some online banks will reimburse for these costs, however, and they provide debit cards if you want to pay with that form of plastic rather than a credit card.
You can pretty much forget about depositing cash to an online account, however. Online banks generally cannot accommodate this.
Con: Available Products
Few online-only banks offer the wide range of products that are available with brick-and-mortar institutions. Think mortgages, home equity loans, auto loans, credit cards and personal loans. And that's not even to mention more sophisticated savings plans, like IRAs or investment services.
But this issue loops back to interest rates and fees, too, potentially turning it into a "pro." If you can find an online bank that does offer personal loans, your interest rate should be very competitive, and you're unlikely to encounter any hidden fees.
You'll also need a brick-and-mortar bank if you want to maintain a safe deposit box for your valuables and important papers. There's no way the internet an help you with that.
Con: Customer Support and Relationships
You won't do well with an online-only bank if you're a devoted people person, or if you're just not all that savvy about financial matters. This isn't to say that online banks don't offer viable customer service options, but it's unlikely that you'll be able to speak with a bank official for guidance if life throws you a financial curve ball. Brick-and-mortar institutions win hands-down in this category.
Customer support at online banks can be limited to emails or internet chat options. You can often get help with account glitches by calling an 800 number for telephone assistance, but customer service staff can't and won't give you banking advice or guidance. You'll have help if you use your debit card for a purchase and the merchant inexplicably charges you twice for the same transaction, but that's about the extent of it.
The flip side is that you can usually call 24 hours a day, every day, but you just might end up talking to a robot.
The Takeaway
Opting for an online bank doesn't have to be an unequivocal yes-or-no decision. Nothing says you can't maintain accounts both online and with a brick-and-mortar institution, taking advantage of online banking's "pros" but ensuring that you have some backup for those "cons."
References
Writer Bio
Beverly Bird has been writing professionally for over 30 years. She is also a paralegal, specializing in areas of personal finance, bankruptcy and estate law. She writes as the tax expert for The Balance.