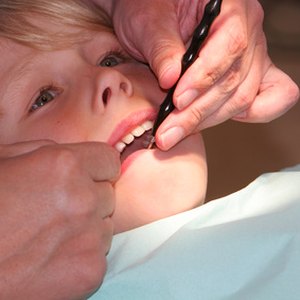 Dental insurance with no waiting period for preventive and maintenance care is available to the American public in most states, but a waiting period is usually required for restorative services. Dental insurers, dental PPOs and discount dental plans have different coverages. See which dental coverage is best for you before you sign up.
Dental Insurance
Dental insurance available through an employer may not have a waiting period for a new employee. This is because you are in a group. Employed or not, you may still qualify for a group. AARP is an example of a non-employer group with dental insurance coverage. Delta Dental administers AARP coverage. Spirit Dental advertises no waiting period, and individual coverage, but check the percentage of the total claim they pay. Most insurers will pay 50 percent for restorations, once coverage begins.
Dental PPOs
Blue Cross Blue Shield has dental insurance called BlueCare that is available in some states that does not have a waiting period. These are PPO insurance plans, or "preferred provider organization." Using a provider in the network makes these plans economical for the insured. United Health One is another provider with a network of dentists in a preferred provider organization.
Discount Dental Plans
A discount dental plan is a cost-effective way to get immediate dental care with no waiting period. This system requires you to use a dentist within the network, so before you use a discount dental plan, make sure there is a dentist near you that is in the network--and one that you can use. Delta Dental is one of the large providers of discount dental plans. Ameriplan Dental is another common discount dental plan.
The Bottom Line
If you are in a group that provides dental insurance, you may be able to get insurance with no waiting period that covers more than dental cleaning and maintenance. There are also programs in some states that have preferred provider networks, and you must use their network of dentists to get a good rate for dental care. Dental plans have a network of dentists who will work for them--at a discount. If you need significant dental work, the dental plans have a few days from the application until approval, and no additional waiting period. They are not "insurance" and you do not have to pay upfront and wait for reimbursement. Read carefully before contracting with any of these plans for dental coverage with no waiting period.
References
Writer Bio
Linda Richard has been a legal writer and antiques appraiser for more than 25 years, and has been writing online for more than 12 years. Richard holds a bachelor's degree in English and business administration. She has operated a small business for more than 20 years. She and her husband enjoy remodeling old houses and are currently working on a 1970s home.