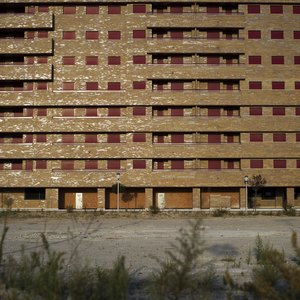 •••
Jasper Juinen/Getty Images News/Getty Images
Subsidized housing, formerly known as public housing in the United States, had a negative connotation in the not-so-distant past. Although the government's goal was to provide affordable housing to low and moderate income families, focusing government subsidies on high rise and highly dense housing in designated areas contributed to high poverty and minimal upward mobility. These areas experienced high crime with often poorly lit, unclean structures very few people with options elected to live in. Since the original goal of subsidized housing was to provide safe, quality housing to the economically disadvantaged, much of public housing did not meet that goal.
Subsidized Housing Definition
The approach to subsidized housing has changed significantly since the early 1960s when housing projects ruled. Subsidized housing has a broader definition and refers to any housing that has its cost underwritten by a public or private subsidy. The subsidies may be below-market rate loans, tax credits, outright grants or housing assistance vouchers. Subsidized housing is often referred to as affordable housing because subsidies make the housing affordable for low and moderate income individuals to rent or purchase with their current income.
Department of Housing and Urban Development
The federal agency HUD (Department of Housing and Urban Development) is the primary provider of housing subsidies in the United States. HUD provides grants, tax credits and loan guarantees to states, counties and municipalities and to non-profits that provide affordable housing or that offer mortgage loans and financial assistance to developers and builders of affordable housing. HUD also offers housing vouchers to tenants through its Section 8 program. The housing voucher is the subsidy and it is used to pay a portion of the tenant's market rate rent directly to the landlord.
Subsidized Loans and Tax Credits
Subsidized loans offer below market rate interest rates, longer terms and higher loan-to-value allowances. Interest rates may be as low as 0 percent and term lengths as long as 40 years. Some loans have principal repayments that are deferred until the loan term expires. Others have deferred principal repayments that may be partially or wholly forgiven at or near the end of the loan term. Tax credits enable private corporations to invest in building subsidized housing by capitalizing on the tax benefits provided by the tax credits.
Income Restrictions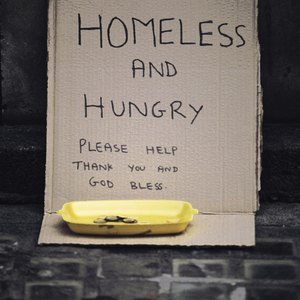 •••
Jasper Juinen/Getty Images News/Getty Images
All housing subsidized by government funding have deed restrictions mandating that occupants have incomes that are at or below a percentage of the area median income (AMI). The percentage typically varies from 30 percent to 80 percent of the AMI. The actual rent charged is calculated based on the income percentage and often factors in the inclusion or exclusion of certain utilities.
References
Writer Bio
Tiffany C. Wright has been writing since 2007. She is a business owner, interim CEO and author of "Solving the Capital Equation: Financing Solutions for Small Businesses." Wright has helped companies obtain more than $31 million in financing. She holds a master's degree in finance and entrepreneurial management from the Wharton School of the University of Pennsylvania.