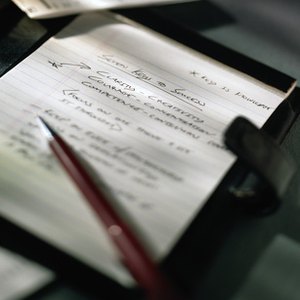 The Bureau of Labor Statistics estimates that the number of insurance agents in the United States will increase by 12 percent before the year of 2018. Many of these new agents will be required to take a prelicensing course and subsequent insurance examination before their licenses can be issued. The examination will cover personal lines of insurance and commercial coverage. In these two categories are auto insurance, homeowner's coverage, worker's compensation, business liability, commercial auto and more. There are various steps to take when studying for the property and casualty insurance examination.
Find a place suitable for study. The highly technical nature of insurance requires those planning to take the insurance exam to study without distraction. Find a place with adequate room to spread your study manuals, computer, notebooks, pens, highlighters, snacks and other things. Locate a place where you can study with little or no distractions. Be sure that this place offers comfortable seating, ample lighting, and if possible, access to the Internet.
Review and recopy any notes you may have taken in your prelicensing courses or during your private study time. Your notes will remind you of any mnemonics offered in class to remind you of important principles. Recopy your notes into a new notebook. The practice involved in rewriting previously recorded thoughts will help you remember details you may have forgotten prior to now. Read your notes aloud; we tend to remember things repeated to us audibly. Highlight the points you may be having trouble remembering.
Create flash cards and quizzes. Flash cards and quizzes force your brain to store and recall the information you may otherwise have forgotten. In most property and casualty course manuals, there are sample quizzes, free flash cards, and terms in bold for test takers. Use these resources to help your mind retain terminology about the different homeowner's forms, auto coverage, and insurance policies available to businesses.
Use computerized test examinations. Many insurance prelicensing study packages come complete with a test simulator on CD-ROM. Use this tool to answer questions that have appeared on previous property and casualty examinations. Remember, most property and casualty exams are computerized, so this study tool will also prepare you for the exam format.
Form a study group. While in your prelicensing course, ask the students in your course if they would be interested in studying with you before taking the examination. Doing so could help you learn the material from the perspective of another student in the course.
References
Writer Bio
Based in Washington, D.C., Crystal Lewis is a former insurance professional who has been a freelance writer for a variety of online publications since 2009. She holds a bachelor's degree in business and is currently pursuing a master's degree in theology at an East Coast seminary.