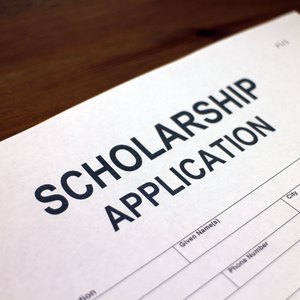 •••
Hailshadow/iStock/GettyImages
Deciding to attend college is an expensive endeavor. Fortunately, there are a number of ways to get financial aid, including loans, grants and scholarships.
Federal student loans are readily available at reasonable interest rates and flexible repayment terms. Grants are like getting free money, and there are a wide variety available. Scholarships are more merit-based than loans and grants but there are plenty of possibilities.
Here are the pros and cons of each type of financial aid to attend college.
Federal Student Loans
The process of applying for financial aid starts with completing the Free Application for Federal Student Aid (FAFSA). You'll need to complete a new FAFSA for each year you're in school to remain eligible for federal loans, grants and scholarships. The federal government will send a copy of your FAFSA to each school that you apply to.
Each school will determine the amount of aid they are offering and send you an award letter. This letter will detail the terms of any loans, grants, scholarships and any federal work-study programs for which you might be eligible for.
Federal loans have fixed interest rates and offer several repayment plans, such as income-driven monthly payments and opportunities to have loan forgiveness of the balance if employed in certain fields. Here are the types of federal direct loans
​Direct Subsidized Loans:​ These loans are based on the financial need of the student. No interest is charged while you're in school, and you don't have to begin payments until six months after you graduate.
​Direct Unsubsidized Loans:​ Direct unsubsidized loans are not based on the financial need of the student. You can borrow an amount based on the cost of tuition and expenses to attend school. However, interest is charged on the loan while you're in school, and you can defer payments until six months after leaving school.
​Direct PLUS Loans:​ These loans are for graduate and professional students and are based on credit history and scores. Direct PLUS loans accrue interest from the dates of disbursements, and rates are typically higher than the rates on other federal student loans. You can borrow an amount up to the cost to attend college.
Private Student Loans
Private student loans are based on credit histories and are more difficult to get approval for than federal student loans. Private loans are based on having an adequate income, and you may need to have a co-signer to guarantee the risk.
Interest rates on private loans are higher than those on federal student loans and the repayment terms are less flexible. Interest begins to accrue from the dates of disbursement of funds and it's charged until the loan is repaid.
While you can often get payment deferments with federal student loans due to financial hardships, private loans are not so accommodating. Private lenders may only defer payments for a month or so, if at all.
Unlike federal loans, private student loans don't have any forgiveness programs. You are obligated to repay the loan in its entirety, regardless of your income situation or choice of field of employment.
With the wide variety available of student loans, grants and scholarships, getting the money to pay for college shouldn't be a problem.
Grants
Grant money is financial aid that you don't have to pay back. In effect, grants are free money.
They are primarily need-based, meaning they are based on your family's financial situation. You'll need to complete a FAFSA and the Expected Family Contribution (EFC) form to apply for grants. Colleges use these documents to determine your eligibility for a grant and how much you might be able to receive.
Both federal and state governments offer various types of grants. You can use this link at the Department of Education to discover any grants that might be available in your state. Here are examples of the most popular grant programs.
​Federal Pell Grants:​ Pell Grants are offered by the U.S. Department of Education and are the largest federal grant program. The maximum amount you can receive through a Pell Grant is ​$6,895​ for the 2022-23 school year. The amount you can receive is based on your financial need and the cost of tuition and expenses at your college.
​Teacher Education Assistance for College and Higher Education (TEACH) Grants:​ TEACH grants Are need-based and are focused on college students pursuing degrees in education. The maximum amount available is ​$4,000​ per year. However, to qualify for a TEACH grant, you must work in a high-need educational field or at a low-income school for a minimum of four years during the eight-year period after graduation. If you fail to meet this requirement, the grant will convert to a loan, and you'll have to pay it back with interest.
​Federal Supplemental Education Opportunity Grants (FSEOG):​ Awards through the FSEOG program range from ​$100 to $4,000​ per year. The amount awarded depends on the financial need and the sources of other financial aid that the applicant is receiving. Decisions on the awards are made by each college, but not all colleges participate in the FSEOG program.
​Iraq and Afghanistan Service Grants:​ To qualify for these grants, you must have a parent or guardian who died while serving in Iraq or Afghanistan after Sept. 11, 2001. You must also have been younger than 24 when they died and be able to demonstrate a financial need. The maximum award for the grants is ​$6,495​ for the 2021-22 academic year.
Scholarships
Like grants, scholarships are free money and are a great way to reduce the debt burden to attend college. As with federal student loans and grants, you will need to begin your search for federal, state and other types of scholarships by completing the FAFSA. You can search for a scholarship that fits your background and field of pursuit by using this Scholarship Search Finder site offered by the U.S. Department of Labor.
Scholarship programs are more merit-based than other types of financial aid that are more centered on financial condition and need. Colleges will consider your GPA and academic record, involvement in community services.
You can find scholarships available specifically for your major. As examples, there are scholarships for business, accounting, anthropology, biology and nursing.
If you're an athlete, sports scholarships are available from the colleges and also from local groups and organizations that sponsor sports-related awards. You can find scholarships being offered for golf, tennis, swimming and cheerleading in addition to the well-known football and baseball scholarships.
Your home state is one of the best places to start looking for a scholarship. Colleges and local organizations are sometimes more generous and flexible with their scholarships if they're able to keep students in their home state. In addition, tuition will certainly be lower in your home state rather than borrowing more money to pay the higher out-of-state fees.
References
Writer Bio
James Woodruff has been a management consultant to more than 1,000 small businesses. As a senior management consultant and owner, he used his technical expertise to conduct an analysis of a company's operational, financial and business management issues. James has been writing business and finance related topics for work.chron, bizfluent.com, smallbusiness.chron.com and e-commerce websites since 2007. He graduated from Georgia Tech with a Bachelor of Mechanical Engineering and received an MBA from Columbia University.