How to Stop Mail Online
by Leonardo R. Grabkowski ; Updated July 27, 2017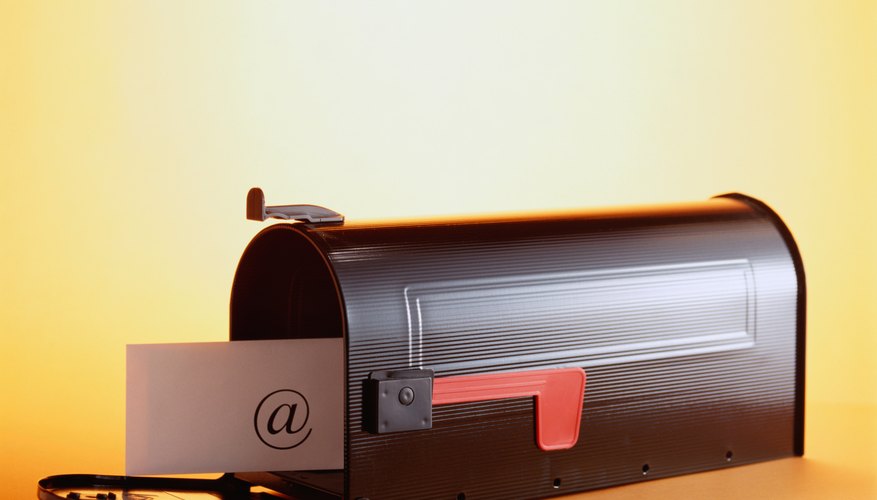 If you plan on being out-of-town for awhile the United States Postal Service (USPS) recommends stopping your daily mail delivery. If you are able to receive mail at your location, a better option may be a temporary mail-forwarding service. Either way, some action must be taken; you don't want stacks of mail piling up at your front door or in your mailbox. While you can make your request at your nearest post office, an online request is faster and more convenient.
Step 1
Visit the United States Postal Service website (www.usps.com).
Step 2
Click on "Receiving Mail," and then choose "Hold Mail." Enter your zip code under "Create a Request," and then click "Go."
Step 3
Enter your name and complete address (include an apartment or building number, if applicable). Click "Continue."
Step 4
Choose your "Begin Date." Requests submitted before 2 a.m. Central time will be honored the same day (except Sunday); all others will begin the next business day.
Step 5
Choose your "End Date." You can initially select a date up to 30 days in advance; however, you can modify it later. Click "Continue."
Step 6
Review your submission and then click "Submit." Write down your confirmation number; you'll need the number if you decide to make changes to your request.
Tips
If you plan on being away longer than 30 days, simply access the USPS website close to the date your mail delivery is scheduled to begin again. Click "Edit or Modify a Request," and enter your confirmation number. Choose your new "End Date" (up to 30 days at a time).
Photo Credits
Photodisc/Photodisc/Getty Images