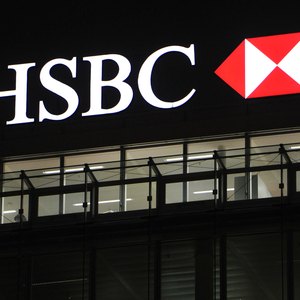 •••
Harold Cunningham/Getty Images News/Getty Images
HSBC has a network that covers 66 countries, including all of North America. If you are one of HSBC's 38 million customers and you make regular mortgage or life insurance payments through automatic withdrawal from your bank account, there may come a time when you need to cancel the direct debit. This may be because you're closing that particular bank account, or you simply wish to mail in a paper check with your monthly statement. Fortunately, there are procedures you can follow with HSBC to cancel a direct debit.
Call the Customer Relationship Center
When you set up an Automated Clearing House payment with HSBC, you give the company permission to withdraw funds from either your checking or savings account. Since it can take time for a stop ACH request to go through, HSBC requires customers to first call their customer relationship center at 1-800-975-4722. Tell the representative that you need to put a temporary hold on any direct debits. You'll need to supply your personal information as well as your account information when you call.
Complete the ACH Stop Payment Form
To officially remove automatic payments from your account, you'll need to download and print out the "Written Statement of Unauthorized Debit Automated Clearing House (ACH) Transaction – Consumer" stop payment form. This form acts as a direct debit cancellation letter and is available on HSBC's website.
First, fill out the introductory statement on the form with your name, account number and direct debit information. Section I is for ACH stop payments and you'll need to fill out this section next. Here, you will list the name of the originator debiting your account as well as the date the debit is set to transpire. HSBC may charge a stop payment fee for this service, so you'll need to check your specific account's Terms and Charges Disclosure to see if there is a fee, and if so, the amount. To finish the form, you'll need to sign, date and add your daytime telephone number at the bottom.
Submit the Stop Payment Form
After you've finished with the HSBC direct debit form download, you'll need to submit it to HSBC. There are two ways you can accomplish this task. First, if you have a fax machine or access to one, you can fax the completed form to HSBC Bank USA, N.A. using this fax number: 1-212-382-5967. Second, you can visit your local post office and mail the form to HSBC Bank ACH EDI Merchant Services, P.O. Box 1466, Buffalo, NY 14240. HSBC recommends giving the post office five business days to deliver the form; however, you can always pay for expedited delivery if you wish. You may want to request a tracking number, so you know exactly when the form arrives.
Get Help From Customer Service
Unfortunately, there is no way to completely cancel direct debit online, as you must download the company's ACH stop payment form to fill it out. However, if you require assistance filling out the form, or you'd like to obtain an HSBC autopay services application form for a different account, you can call the company's customer relationship center at 1-800-975-4722. Representatives are available to assist customers every Monday through Sunday between the hours of 7 a.m. and 12 a.m. EST.