How to Get Stock Quotes
by braniac ; Updated July 27, 2017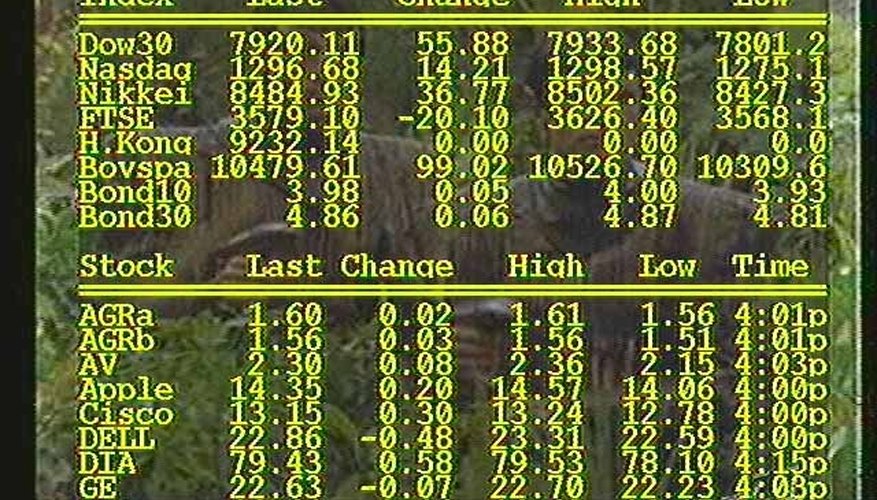 Stock quotes can be found instantly online. Stay up to date and keep track of your portfolio's performance by getting free stock quotes today. Avoid the hassle of commerical intrruption by watching the stock ticker online.
Step 1
Go to the Yahoo website. Click the "Finance" option on the left hand side of the site. Yahoo is recommended because it has up to date news and in depth charts.
Step 2
Type the stock quote into the top left hand search bar. Click "Get Quotes." The stock quote will then be displayed.
Step 3
Go to the Carles Schwab website. Create an account and gain access to the Schwab Street Smart Pro trading program. This program provides real time quotes and supports trading from within the program. This is highly recommended and is more up to date than website stock tickers.
Step 4
Go to the Stock Twits website. This is a financial website that is integrated with twitter. Enter the stock symbol and select the company. View the stock quote and read the tweets of people who are twittering about the stock.
Tips
Refresh your browser to update website quotes.
Photo Credits
http://www.zirakzigil.net/images/quotes1.jpg