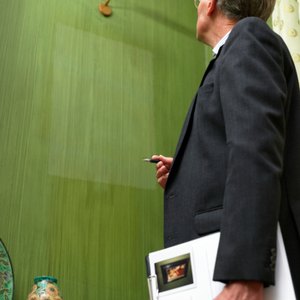 •••
Michael Blann/Digital Vision/Getty Images
State Farm Insurance Co. is one of the largest insurance providers in the U.S. If you are planning to do business with the company, you may find it helpful to understand how it explains the coverages it offers for the most common types of personal insurance. The company publishes such information on its website.
Liability Coverage
Liability coverage pays for injuries and damages you cause to another person. Your auto and homeowners insurance policies contain liability coverage. State Farm explains that this type of coverage provides "medical expenses, pain and suffering, lost wages and other special damages," meaning damages for which a court finds you legally responsible, as well as damaged property and the lost use of another person's vehicle. Liability coverage excludes damage you cause to another person on purpose.
Personal Injury Protection and Medical Payments
Personal-injury protection and medical payments are auto insurance coverages that are not available everywhere. State Farm homeowners insurance also contains medical payments. These coverages pay for medical expenses, lost wages, rehabilitation costs where applicable and, if necessary, funeral expenses, without determining fault for the loss. When listed on an auto policy, they provide benefits to you, your insured family and the passengers in your vehicle. Homeowner's medical coverage pays for injuries to guests and other non-family members who are injured on your property.
Physical Damage
State Farm auto insurance allows you to buy comprehensive and collision coverage to protect your vehicle from damage. Collision pays for damage from a collision with another vehicle or an object, or when your vehicle rolls over. You must pay the deductible amount on your policy when you file a collision claim. Comprehensive pays for damage not considered under collision coverage, such as fire, wind, hail, flood, vandalism, theft or striking an animal. Comprehensive often carries a deductible also, but it may not apply in some cases.
Damage to Your Home
Homeowners insurance policies sold by State Farm pay for damage to your home caused by many different types of loss, including but not limited to fire, lightning, windstorm, hail, theft and freezing of your plumbing system. Your policy deductible applies to all property damage claims. Common homeowner's exclusions include operation of motorized vehicles or aircraft, business pursuits on your property and professional services you render or refuse to render. The insurer recommends insuring your home to at least its full reconstruction cost amount.
Other Coverages
State Farm offers many other types of coverage for both its auto and homeowners policies, such as uninsured motorist coverage to pay for your injuries when the responsible party does not have a valid liability insurance policy, and personal articles coverage for certain high-value items in your home. A State Farm agent can inform you of the coverage options available to you and help you build a policy that protects your finances correctly.
References
Writer Bio
Stephen Hicks has been writing professionally since 2000. He recently published his first novel, "The Seventh Day of Christmas." He spent three years as a licensed life and property/casualty insurance agent in California. Hicks holds a Bachelor of Fine Arts in cinema studies from New York University.