Standard Purchase & Sale Agreements
by Shauna Zamarripa ; Updated July 27, 2017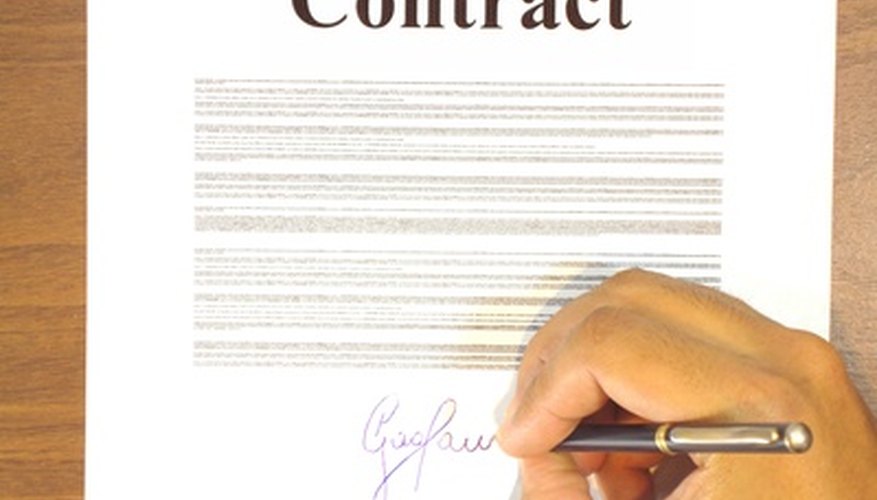 Real estate standard purchase and sale agreements vary from state to state. However, despite the differences in some of the language the basic elements remain intact.
Sales Price and Finance
All sales and purchase agreements for a property must contain the sales price as well as the terms of the financing being proposed with the offer. Additionally, all property purchase agreements must contain the amount of down payment that the buyer is making—when applicable.
Option Period
The option period is a period that the buyer will pay a fee for directly to the seller for the privilege to back out of a contract without loss of earnest money. This is standard in every state in the U.S.
Seller Concessions and Warranties
Contracts for purchase include a section regarding seller concessions--allowances--and warranty offered in the form of a home service plan. The maximum seller concession allowable per the Department of Housing and Urban Development is 6 percent as of January 2010; there is no limitation to the amount of a home service contract for purchase.
Escrow and Attorney Information
Standard purchase and sale contracts include the contact information for real estate attorneys if the buyer or seller has one and informs the escrow officer for the title company where to direct any communication about the closing.
Additional Forms
Real estate is complex. There can be multiple forms that accompany a standard purchase and sale agreement, all promulgated by the state of residence where the property resides.