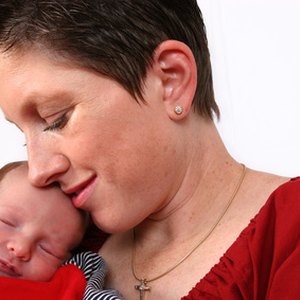 •••
baby being watch by loving mother image by Francois du Plessis from Fotolia.com
Supplemental Security Income (SSI) benefits are given to people who have low income. The Social Security Administration also requires beneficiaries to have a disability or to be older than ​65 years​ of age. Children with a disability or blindness, including premature infants, who meet income guidelines can also qualify to receive SSI benefits.
Supplemental Security Income Eligibility
People with low income who are older than ​65 years​ of age, disabled or blind qualify to receive SSI benefits. However, these benefits can also be given to children who meet disability or blindness requirements and whose household and personal income are lower than the income limits established by the Social Security office.
Within these classifications, babies who are premature or whose weight is below a certain limit also qualify to receive SSI benefits. If you are the mother or father of a premature baby and your household income is low, you can apply to the SSI program for your baby.
Payments for Premature Babies
Generally, once an application for SSI benefits is submitted, the Social Security office might take around ​three to five months​ to decide if a child (or any applicant) is disabled and start paying benefits. However, some physical or mental conditions qualify applicants to receive payments starting right after an application has been submitted.
If you have a premature baby who weighs less than ​2 lbs. 10 oz.,​ your baby is eligible to receive immediate benefit payments. You will receive payments from the moment you applied up to six months while the Social Security office is deciding if your child is eligible to keep receiving these benefits.
If the baby weighs slightly more than 2 lbs. 10 oz., you'll need to check Social Security's Gestational Age chart to see if he qualifies. For example, your baby would also qualify if he was 3 lbs. 12 oz., as long as his gestational age was 35 weeks.
Benefits for Premature Babies
While you are receiving these initial payments, the Social Security office is deciding if your child qualifies to be a permanent recipient of SSI benefits. If the Social Security Administration notifies you that benefits will stop, you do not need to return the money paid for your child during these first months. If it notifies you that your baby is eligible to be a recipient of SSI benefits, you will receive a check the first of every month until your child´s condition improves or until he turns ​18 years​ of age.
As of ​August 2021​, if your baby is in a medical facility where health insurance is paying for his care, SSI benefits are limited to ​$30​ per month, says the Social Security Administration. Otherwise, payments can vary from state to state, since some states usually add benefits to SSI payments.
Eligibility for Premature Baby Benefits
Even if your baby is premature and under the weight limit mentioned above, he might still not qualify for SSI benefits. Your baby is only eligible if your income plus the income of every person in the household is lower than the amount allowed by the Social Security office.
You must show proof of income and your resources (bank accounts, IRAs and assets). When submitting your baby´s application, you must show proof of his premature conditions and medical records.
References
Writer Bio
Ronald Kimmons has been a professional writer and translator since 2006, with writings appearing in publications such as "Chinese Literature Today." He studied at Brigham Young University as an undergraduate, getting a Bachelor of Arts in English and a Bachelor of Arts in Chinese.