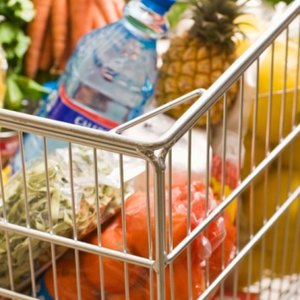 •••
Jupiterimages/Polka Dot/Getty Images
The Supplemental Nutrition Assistance Program issues food stamp and cash benefits to eligible recipients on an Electronic Benefits Transfer or EBT card. Each state has an assistance program, funded by the federal government, for low-income households that meet certain eligibility requirements. To become eligible for benefits and an EBT card, you have to complete an application process, which includes submitting a list of documents. The agency determines your eligibility based on the program criteria.
Visit your local Department of Human Services office to complete an application for food stamp and cash benefits. Search your local business telephone directory or online by typing "Department of Human Services" or "Food and Nutrition Service" into a search engine to locate an office in your area.
Provide your name and the names of your dependents, address, contact and earnings information. You need to provide documentation to verify the information on your application. Obtain a list of documents that you have to submit with your application from the local office or online. Required documents may include proof of income or resources, personal identification and utility bills for identity verification.
Submit your application with the required documentation. Allow up to 30 days to have your application processed. Provide any additional information as requested.
Wait to receive a letter of decision in the mail. If approved, you will receive an EBT card with your food stamps or cash benefits loaded on the card. The government agency loads your benefits to your card every month throughout your time of eligibility. If declined, the letter includes information on how to appeal the decision.
Contact your local office if your card is lost or stolen to have the card replaced and your benefits transferred your new card.
References
Writer Bio
Based in Georgia, Loletrazina Church has been a professional freelance writer for more than 24 years. She has written several health-care articles and advertisement publications for websites such as KennethCole.com and Panasonic.com. Church attended Delgado College with a major in surgical technology.