How to Sign Up for a Credit Card With No Credit
by Greyson Ferguson ; Updated July 27, 2017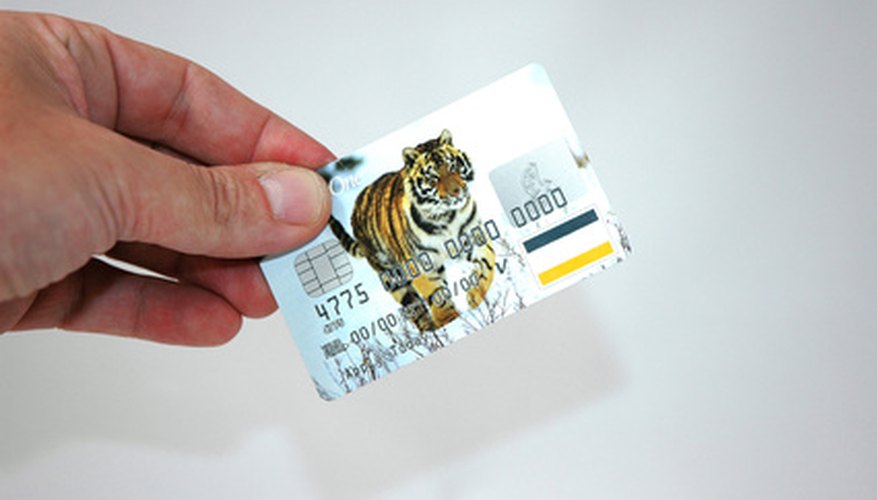 It is extremely important to build a healthy line of credit. This credit score can, eventually, help you lower your interest rate when applying for a home mortgage or car loan. However, when you have no credit at all, you need to find some way to obtain some sort of a credit card. Although that card is not going to have all the perks of a card available to someone with an established credit history, it does give you a foot in the door.
Step 1
Visit your local Wal-Mart or other large chain store. Most of these facilities offer credit cards that are only used within the store itself (a Wal-Mart card is only used in Wal-Mart locations). Although this is an extremely limited card, it provides you with the opportunity to build a credit score. Sign up for the card at the store, filling out all the required paperwork.
Step 2
Stop by your personal bank or credit union. These facilities have credit cards specifically for you. The charge limit is low (anywhere from $1500 to $3000), but eventually the limit is increased if you pay off your credit card bills on time.
Step 3
Sign up for a student credit card. Visa.com, AmericanExpress.com and MasterCard.com all offer student credit cards for those enrolled in higher education coursework. Although the charge limit is low (similar to the cards in Step 2), it does help establish you within the company, and eventually will allow you to obtain a better card with more perks.
Step 4
Visit Credit.com. The site has a section specifically for "No Credit" credit cards. Here you can apply for a variety of different credit cards (click "Apply Now" and fill out the required information). There are many different cards for different individuals, some coming with better perks than the cards you find at a bank or convenience store.
References
Photo Credits
credit card and hand image by Warren Millar from Fotolia.com