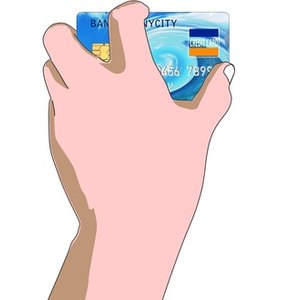 •••
hand holding credit card image by patrimonio designs from Fotolia.com
Credit unions are financial institutions controlled and owned by their members. The United States has nearly 8,000 federally insured credit unions, serving almost 90 million members, according to the National Credit Union Association. Credit unions feature most services offered by banks, along with competitive interest rates on loans and credit cards.
Financial Counseling
Many credit unions offer free financial counseling services, including a complete analysis of your credit situation and advice on avoiding foreclosure, if necessary. Credit union counselors--or a free third-party counseling agency provided by the credit union--can help you understand your credit report, correct inaccurate information and advise you about various debt and money management strategies. Many credit unions also help people rebuild their credit by offering secured credit cards. Cash in your credit union deposit account is used as collateral, making credit approval much easier than on other credit cards.
Automotive Shopping
As lenders on automobile purchases, some credit unions offer broad online tools for shopping for cars. Car dealers participating in the program make their inventory available through the credit union's website, and nearly the entire process of purchasing the vehicle can be done online, including credit approval through the credit union. Other information is also available, including trade-in values and vehicle history checks.
Online Banking
Online banking is available from most credit unions. The service, which is usually free, allows credit union members to check balances, transfer money, apply for loans, check the status of a loan application and more.
Mortgages
Some larger credit unions offer home equity loans and home mortgages and tout lower down payments than those required by conventional lenders.
References
Writer Bio
Robert Lee has been an entrepreneur and writer with a background in starting small businesses since 1974. He has written for various websites and for several daily and community newspapers on a wide variety of topics, including business, the Internet economy and more. He studied English in college and earned a Bachelor of Arts in liberal arts from Governor's State University.