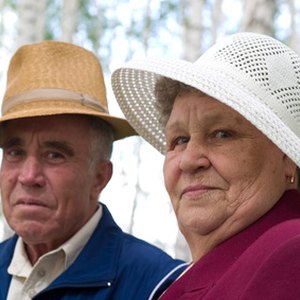 •••
happy couple of seniors in the park. image by NiDerLander from Fotolia.com
The city of Phoenix, Arizona, has 15 senior centers open to the public over 60 years old. The centers offer support for seniors and provide a host of services and activities for their visitors, from help on finding social or financial services to classes on nutrition. The senior centers offer socialization opportunities, entertainment, exercise programs and meals five days a week.
Clubs and Classes
The senior centers in Phoenix offer a variety of clubs and classes at each center. The clubs form based on mutual interests, which can include arts and crafts, computers and support. From time to time, a senior center will put together field trips to places of interest inside and outside of the Phoenix metro area, providing vans or buses as transportation.
The senior centers welcome volunteers who can teach others about arts and crafts or who have expertise in specific areas like computers or digital photography.
Fitness and Health
All the senior centers have programs that teach the seniors about good eating habits. The centers provide lunches five days a week. These meals serve healthy food for seniors. Reservations are required 48 hours in advance. Some of the senior centers provide healthy breakfasts as well.
Besides serving food, the residents of Phoenix can learn about food programs from local food banks, get help accessing food stamps or apply for Meals on Wheels. The senior centers can help people sign up for Dial-a-Ride if they cannot drive to the senior center for a meal.
The senior centers offer such exercise classes as yoga, walking, aerobics and chair exercise programs. They also host weekly dances for seniors.
Games
Seniors can participate in all kinds of games at the senior centers in Phoenix, from backgammon to mah-jongg. Bingo is a popular game for seniors. The centers also host other types of board games for their visitors. Sometimes clubs organize around specific card games like bridge, canasta, spades or hearts.
The Phoenix senior centers are good places for residents over 60 to network with others who enjoy playing the same games and meet each other at the center to play games on their own anytime they want to.
Writer Bio
Jackie Johnson is a published writer and professional blogger, and has a degree in English from Arizona State University. Her background in real estate analysis prepared her for objective thinking, researching and writing.