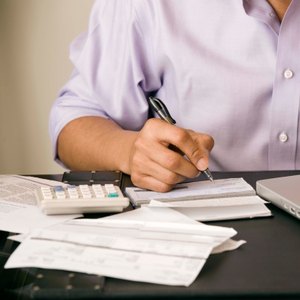 •••
Jupiterimages/Comstock/Getty Images
Money management is crucial when traveling or living in a foreign country. If you are planning to work or study in overseas, make sure you have access to plenty of cash for your stay. A troubled economy or shaky regime in a foreign country could put you in harm's way if you do not have enough cash to ensure your safety. You can arrange to send a wire transfer overseas in advance of your trip.
Open an account in the United States with a bank that has overseas offices. Because you will be transferring money within the same banking system, you will pay fewer fees. Some banks will only charge you to send money, but not to receive it.
Acquire a bank account in the country where you are sending $10,000. With an account in the foreign country, you will be able to withdraw your money immediately.
Open an offshore bank account. Though there is often a fee, you can open an offshore account and transfer your money overseas, all while paying a very low amount in transfer fees in comparison to regular banks.
All transfers of $10,000 or more require the filing of IRS Form 8300.
References
Tips
All transfers of $10,000 or more require the filing of IRS Form 8300.
Writer Bio
Kelly Kaczmarek began writing when her first published work was presented at her alma mater's Women's Studies Research Symposium. Her articles now appear on various websites. After studying abroad in Europe and Japan, Kaczmarek earned a Bachelor of Arts in international studies from Bowling Green State University.