How to Sell Stocks to Make a Profit
by John Csiszar ; Updated July 27, 2017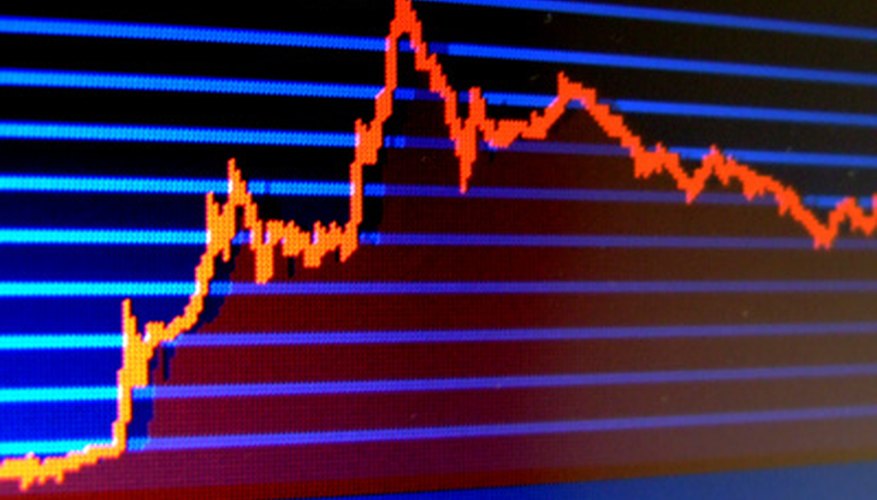 Selling stocks to make a profit is a multistep process that begins before you even own the stock. In order to make a profit, you have to buy stocks that will go up in value. To find these stocks, you will have to do your own investigative work. Additionally, your chances of selling a stock at a profit improve if you find stocks that fit your personal investing style.
Step 1
Determine your investment objective and risk tolerance. There are many ways to sell stocks to make a profit, but you will be most successful if you purchase only stocks that meet your needs with an acceptable level of risk. If your objective is to make a profit in 20 years so you can successfully retire, your objective is different than if you want to make maximum stock profits on a daily basis. For some investors, the stress of daily trading is part of the enjoyment of making stock profits, while for other investors, sleeping soundly at night is more important than day-to-day profits. Define your financial goals and tolerance for investment fluctuation before you buy stocks.
Step 2
Compile a list of possible stock investments. Your chances of consistently making profits in the stock market are close to zero if you don't do some research. Your stock list should contain only the names that match your investment objectives and risk tolerance. Consult a financial adviser to compile company information, or refer to reputable sources of financial information, such as "The Wall Street Journal," "Investor's Business Daily" or the Financial Industry Regulatory Authority website.
Step 3
Contact investor relations. Every major company has an investor relations department designed to answer questions and dispense information to investors. There is no better source of direct financial information than a company's annual and quarterly reports.
Step 4
Include dividend information. Dividends are cash payouts of company profits to investors. If a stock price doesn't move for 10 years, but the annual dividend rate is 10 percent, you still earn a 10 percent profit every year you own the stock.
Step 5
Buy your stocks. Instruct your financial adviser to buy the stocks you have chosen, or enter your own trades online. Wait for the trade to be executed, then keep records of the prices you paid.
Step 6
Track your stock investments. Your financial services firm will most likely provide you with stock quotes on its website, but you can also find this information online from numerous financial websites. You can also set up electronic notifications that contact you in the event your stock trades at a certain price.
Step 7
Sell your stock. If your stock moves up in price, you have a profit. As when you bought your stock, either contact your financial adviser or enter your own trades online to realize this profit.
Warnings
If you sell a stock, you are giving up the right to any future capital appreciation.
Photo Credits
stock market analysis screenshot image by .shock from Fotolia.com
Cite this Article
Choose Citation Style
Csiszar, John. "How to Sell Stocks to Make a Profit." Pocket Sense, https://pocketsense.com/sell-stocks-make-profit-6452626.html. 27 July 2017.
Csiszar, John. (2017, July 27). How to Sell Stocks to Make a Profit. Pocket Sense. Retrieved from https://pocketsense.com/sell-stocks-make-profit-6452626.html
Csiszar, John. "How to Sell Stocks to Make a Profit" last modified July 27, 2017. https://pocketsense.com/sell-stocks-make-profit-6452626.html
Note: Depending on which text editor you're pasting into, you might have to add the italics to the site name.