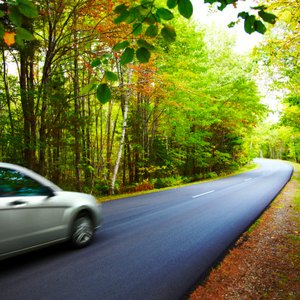 •••
Thomas Northcut/Photodisc/Getty Images
Selling your car on your own can save you money. A car dealership will only give you as much money as they can get when they resell it on their lot (with room for them to make a profit), which means you can do better by selling it directly to a buyer. But selling a vehicle on your own means making sure you have all of the legal paperwork necessary to transfer ownership from your name to the buyer's.
Selling a Car in Florida
Currently, your car's title is in your own name, so if you sell it, you'll want to change that. You do this by completing the Transfer of Title by Seller section on the front of that title certificate. You'll need to note the current mileage if the vehicle is less than 10 years old. If you're selling a vehicle, you will make it official by taking that title to the local tax collector's office and making sure the title is transferred out of your name and into the buyer's.
Bill of Sale in Florida
As the seller, you should also have a record of the sale in the form of a Bill of Sale. The notice of sale Florida provides for vehicle sellers is Form 82050 - Notice of Sale and/or Bill of Sale for a Motor Vehicle, Mobile Home, Off-Highway Vehicle or Vessel. You can complete this form online through the Florida Department of Highway Safety and Motor Vehicles. This form acts as both the Bill of Sale and Notice of Sale in Florida, freeing you from any liability that arises after the seller begins driving it.
Selling Without a Title
Selling a car in Florida without a title will be impossible, so you'll need to track your title down. Hopefully, you kept it on file after you purchased the car, but if you didn't, you'll need to apply for a duplicate using Form 82010. You'll need to submit this form to your local DMV, providing identification and paying any applicable fees. You can complete this transaction at the same time you transfer the title to the buyer, as long as you're both present at the DMV office.
Selling a Title With Lien
You'll experience a snag when selling a vehicle in any state if there's a lien on the title. You'll need to first pay off the lien, then have documentation from the creditor that the lien has been lifted. You'll need to check with your local tax collector's office to ensure the lien is gone before you can complete the sale.
Handling the Test Drive
If you're selling a car in Florida, it's important to make sure you stay safe. The test drive can be particularly precarious since you're handing your vehicle over temporarily to a complete stranger. Experts advise meeting in a public place and asking for a driver's license, a phone number and an insurance card. If possible, have a friend accompany you and stay with the buyer's car until you return. Be prepared to describe the features of the car, just as a salesperson would on the showroom floor. You're acting as the seller here, so you have the ability to make or break the deal.
Finalizing the Deal
In addition to ensuring you complete the legal notice of sale Florida provides, you should also be prepared to safely manage the financial aspects of the transaction. Require cash or a cashier's check and have the buyer meet at your bank and deposit the money to make sure all is legit before the buyer drives away with the vehicle. You'll also want to remove your license plate before you sell it so that your name isn't attached to any parking tickets the new owner receives.