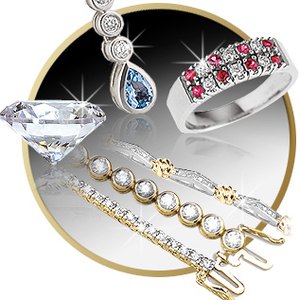 What is the best place to sell fine jewelry in New York? And what are the best apps to sell jewelry from the comfort of your home or office? These are the kinds of questions to which you must have satisfactory answers if you are interested in running a jewelry business in New York.
After all, the entire nation defied the odds to continue purchasing fine jewelry even during the pandemic, and New York happens to have the second-highest number of jewelry stores in the country. So, you can as well tap into the desire for fine jewelry and get a share of the pie.
Best Place to Sell Fine Jewelry Offline
You can sell fine jewelry offline in various ways you may not have imagined, instead of trying too hard to sell through your local stores or via door-to-door sales only. Below are a few places you could go.
1. Pawn Shops
Typical pawnbrokers will offer you a loan in exchange for collateral. If you don't pay it back, they will sell your collateral. So, you may want to visit your local pawn shop and offer your fine jewelry in exchange for a loan. Of course, in your case, you would have no intention of paying back what you owe. But the pawnbroker will get to keep your jewelry, so it is a fair exchange.
Be sure to know beforehand the current prices of precious metals. Also, be ready to negotiate for higher prices if you don't like what's on offer.
2. Artistic Platforms
Artistic offline platforms, such as artisan marketplaces and art galleries, also offer you a way to sell your fine jewelry. For the latter, you should be prepared to give a portion of your sales as commission to the gallery for acting as brokers giving you exposure and bringing in the customers. And you need to have a decent catalog to offer your potential customers, not just a piece or two.
In the case of artisan marketplaces, you get to sell jewelry on your own. But you may be required to pay an entry fee to the organizers or property owners. Such places work well for jewelry makers who create unique works of art.
3. Flea Markets
Flea markets are street markets that tend to sell second-hand goods. New York is famous for some of its flea markets, such as the Chelsea Flea Market. So, you can book your place for many of them and try to sell both new and second-hand jewelry.
Remember, people go to flea markets to look for excellent deals. So, you should consider that when pricing your items. However, if you sell in wealthy neighborhoods, you may get away with higher prices.
4. Auctions
Some companies, such as Fortuna, tend to organize regular auctions for fine jewelry products. You could submit your jewelry for appraisal where the value determined will affect the reserve price offered. If you agree to it, your pieces will be sold, the commission will be deducted, and you will receive the remainder of the monies owed to you.
Best Apps to Sell Jewelry
If you prefer to sell your fine jewelry to New Yorkers from the comfort of your own home, consider opening accounts in relevant apps.
Below are some of the popular apps you could sell your jewelry products through.
Etsy for handmade and unique jewelry pieces
Shopify for handmade and manufactured jewelry
eBay for both new and used jewelry items
Amazon Handmade for handmade jewelry pieces
Facebook Marketplace for new and pre-owned jewelry products
Walmart Marketplace for groups of creatives with large stock
Worthy for creatives willing to take the risk of having their jewelry pieces auctioned online
Just as there are many ways to skin a cat, there are also many ways to sell both new and second-hand jewelry in New York. How you sell yours depends on the work you want to put in, the risks you are willing to take and how much money you want to part with.
References
Writer Bio
I hold a BS in Computer Science and have been a freelance writer since 2011. When I am not writing, I enjoy reading, watching cooking and lifestyle shows, and fantasizing about world travels.