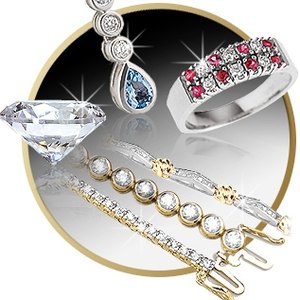 •••
http://www.noblepack.com
New York is known for its fine jewelry stores, especially in Manhattan. With all that expensive designer jewelry lying around, there are also plenty of establishments in New York that would like to buy your old jewelry (especially if it comes from one of those name-brand designers). Selling your jewelry in New York comes pretty easy. All you have to do is find the right business in your area.
Go to Kaplan Jewelers on 47th Street. They've been buying jewelry for almost 70 years and have plenty of knowledge about all your jewelry. At Kaplan Jewelers, you'll get a free quote on any jewelry you bring in. They also have professional appraisers in the building, so you know they mean business.
Check out the New York Diamond Exchange in New York's Diamond District. They buy estate jewelry and diamonds, all the way up to the best 5th Avenue quality. You can fill out a form online telling the Diamond Exchange about the jewelry you want to sell. They'll even buy your period jewelry, too.
Give Kron Jewelers your old jewelry. Based in Freeport, N.Y., this business is run by a husband and wife who take customer service very seriously. And they want your old jewelry, in any old, tired condition. Its site says they pay higher than weight for jewelry. If you have some diamonds or gold that you think is worthless, check out Kron Jewelers to get rid of it.
Go to Circa Jewels on Madison Avenue. If you have some expensive name-brand jewelry to sell, Circa Jewels might be your place. Circa says it will give customers liquid market prices, and they're looking for all kinds of fine jewelry: diamonds, watches, engagement rings, art deco and anything made by all the great jewelry designers. You can make an appointment at their office or stop by for a free consultation.
Head down to Fabrikant FIne Diamonds on 5th Avenue. This family-owned business is in its fourth generation with Andrew and Peter Fabrikant running it. The Fabrikants buy all kinds of jewelry, including pearls, all estate jewelry, opals and garnets. Everyone on their staff at the store has been trained by the Gemological Institute of America, so you know these guys aren't fooling you.
Wherever you decide to sell your jewelry, beware of scams and unprofessional establishments. It might be a good idea to get quotes from multiple places before you decide where to sell.