How to Sell Your Home Yourself in California
by Adrienne Davis ; Updated July 27, 2017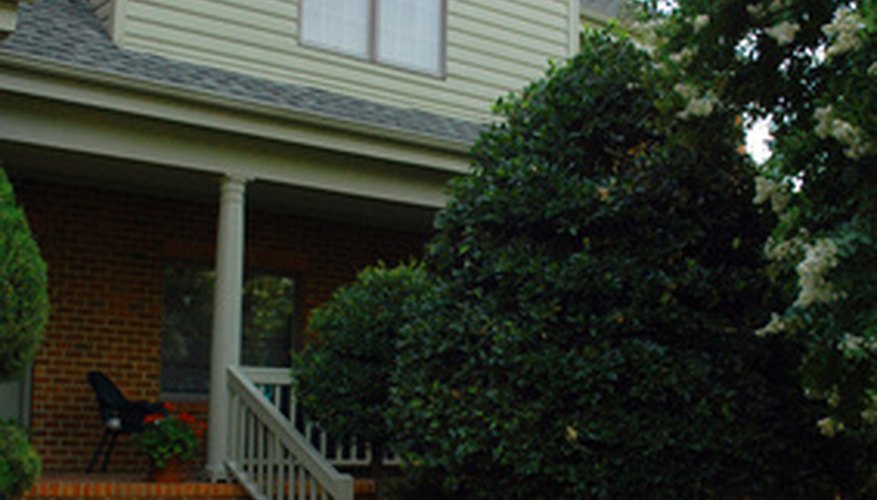 Items you will need
Camera
Computer printer
Glossy brochure paper to make real estate flyers
Legal documents you received when you purchased your home to take to the lawyer
The real estate market is very competitive and selling your house can be tough. Doing it yourself instead of listing your property with a real estate agent can save you thousands of dollars. As with any state, California has laws regarding home sales in order to protect both buyers and sellers. If you do your research and prepare your home properly, you can end up with money in your own pocket instead of a real estate agent's.
Step 1
Contact and meet with a lawyer to discuss California real estate laws before selling your home. For instance, in California, if you are aware that your home is located in a flood hazard area, high fire hazard zone, earthquake fault or seismic hazard zone, you must let potential buyers know. Your lawyer can help you fill out a Real Estate Transfer Disclosure Statement (TDS) that you will need to provide later to your buyer.
Step 2
Inspect your home inside and out, clear away clutter and make any repairs or improvements needed. Keep your kitchen and bathroom counter tops as minimal as possible, leaving only a few decorative items out. Store garbage cans out of sight.
Step 3
Neutralize paint colors inside your home using colors such as tan or cream throughout. Update bedding and window coverings. Consider flipping bright or printed bed comforters over so the plain side is visible. Remove family photos from walls and tables.
Step 4
Clean your house until it shines to make it appeal to as many buyers as possible. Once your home is sparkling, turn the lights on and take photos inside and out to use in advertising.
Step 5
Find out how much comparable homes in your neighborhood have sold for over the past six months and how many homes remain unsold. Use the information to determine your own price. You can find this information at real estate websites (see Resources), or obtain it from a local real estate office.
Step 6
Create a home flyer for potential buyers to keep using high quality paper with color ink that features some of the photos you took of your house earlier. Include information such as square footage, number of bathrooms, lot size and the school district in which your home is located. List appliances and any extras that are included in the cost such as washer, dryer, window coverings or hot tub.
Step 7
Advertise your home online and in local home-for-sale magazines. Host open houses on weekends whenever possible and make sure your home is clean and neat at all times. Turn lights on in every room during an open house, and consider playing soft FM music on your stereo system.
Step 8
When you have an interested buyer, give him the TDS that you filled out earlier. By doing so, and because it's California law, your buyer will be then be aware of any encroachments or liens on your property. They will also know things like if your furnace and air conditioner are in good working condition, whether or not your home builder used hazardous materials such as asbestos when constructing your home, and whether or not you have a homeowners association that has any authority over your home.
Step 9
Meet with your lawyer when you have a solid offer so that she can begin the legal work needed to close the deal.
Tips
Don't overprice your home. Just as you are hoping to save money by listing your home yourself, buyers who look at homes for sale by owner are hoping to save money by dealing with you directly rather than using the services of a real estate agent.
Cite this Article
Choose Citation Style
Davis, Adrienne. "How to Sell Your Home Yourself in California." , https://pocketsense.com/sell-home-yourself-california-7543019.html. 27 July 2017.
Davis, Adrienne. (2017, July 27). How to Sell Your Home Yourself in California. . Retrieved from https://pocketsense.com/sell-home-yourself-california-7543019.html
Davis, Adrienne. "How to Sell Your Home Yourself in California" last modified July 27, 2017. https://pocketsense.com/sell-home-yourself-california-7543019.html
Note: Depending on which text editor you're pasting into, you might have to add the italics to the site name.