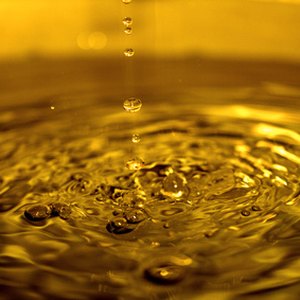 •••
Die Tropfen aus Gold . Wasser . / Gold water image by Nazar Chabara from Fotolia.com
Solid 22-karat gold is considered a rare gold. It can be quite delicate, which can make it difficult to work with and fragile to wear. If you are looking to sell your 22k gold, you should spend some time properly researching its worth or having it appraised by a jewelry appraiser. Once you have assessed the value of your gold, you can sell it in a variety of ways such as through a pawn shop, a cash-for-gold company, a jeweler or online.
Bring your 22-karat gold to a pawn shop. A pawn shop may not give you its full value, as they need to be able to sell it for a profit, but they will be able to give you cash immediately. Bring any documentation you have for the gold with you and your appraisal paperwork. This will help to ensure you get a good deal for your gold.
Bring or mail your gold to a cash-for-gold company. Many cash-for-gold companies will give you a percentage of what your 22-karat gold is worth. Companies such as these will not give you the full value, as they will sell the gold or melt it down and they will want to make a profit from it. Be careful if you are mailing your gold to them; research the company beforehand to help reduce the risk of being defrauded.
Bring your gold into a jeweler along with your appraisal paperwork. Most jewelry stores offer their own appraisal services, but if they are aware you would like to sell your gold, they may not give you an accurate appraisal so it is better to have the gold appraised beforehand. They usually will purchase the gold to melt it down and create new pieces, so they will often purchase scraps of gold as well.
Create an ad online for your gold. Use a website such as ebay or Craigslist and create an advertisement describing your gold, its value and what you would like to sell it for. Include a note that you have had it appraised and the value the appraiser gave you for it. Your appraisal paperwork will also let potential buyers know that it is in fact 22-karat gold you are selling. ebay has two options, a "buy-it-now" option, allowing you to "fix" the price, or an option that allows you to take bids. ebay takes a percentage of your sale once the item has sold. Craigslist is free and allows users to contact you with offers that you may either accept or decline.
References
Writer Bio
Based in Columbus, Ga., Ashley Hay has been covering animal health and wellness since 2004, and arts and entertainment since 2008. She holds a Bachelors of Arts in psychology from the University of Central Florida.