How to Find Seized Property Auctions
by Laura Agadoni ; Updated July 27, 2017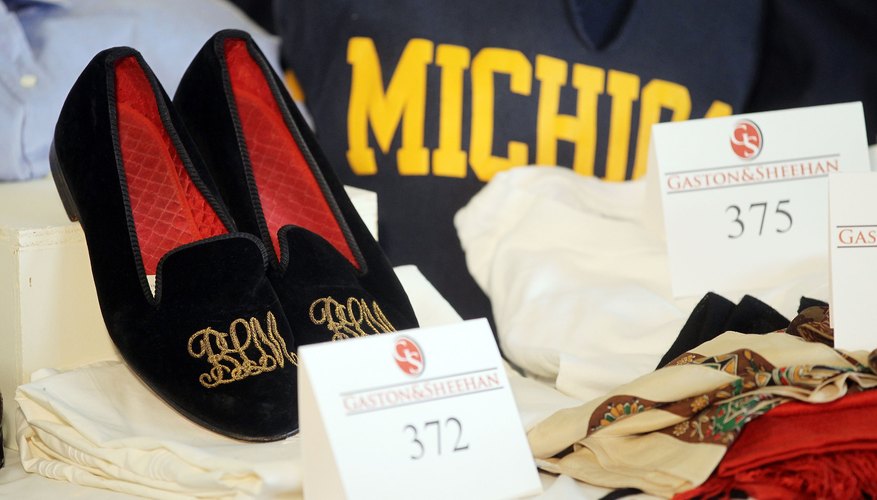 If you want to buy goods at or below cost, look no further than the U.S. government. Federal and state agencies sell nearly anything you can think of: cars, boats, jewelry, antiques, artwork, aircraft, real estate, houses, clothing, electronics, tools, furniture and medical equipment. The government sells surplus merchandise it no longer needs and items it obtains when it seizes property from criminals or forecloses on homes.
Step 1
Go to a centralized U.S. government online auction site that allows you to find listings for thousands of auctions that are updated daily. You can find one by using a search engine. Most auctions run for seven days. Once on a site, you can browse between categories, or you can search for specific items. When you see an item that interests you, select it. You will be taken to the seller's page for more information about the item.
Step 2
Browse different government departments' websites. The federal government offers different auction sites based on department. The U.S. Department of Justice offers property seized from criminals. The U.S. Department of the Treasury offers property seized from people who didn't pay taxes to the Internal Revenue Service. The Department of Defense sells surplus and scrap assets such as aircraft parts, electronic test equipment, medical equipment, uniforms and vehicles.
Step 3
Attend live auctions where you can inspect goods that interest you in person. Some auction sites advertise where and when the live auctions take place throughout the country.
Tips
Enter your state and ZIP code on websites to search for seized property near you.

If you need to pick up the item, you probably want easy access to it. It's a good idea to inspect the item before you bid on it. This step isn't required, but for a high-ticket item, it might be worth the trouble.

When browsing and bidding on an online auction site, you'll have the most success if you use the most current versions of Google Chrome, Mozilla Firefox or Microsoft Internet Explorer.
Warnings
The goods you buy from government auctions are "as is." Look on the "Terms and Conditions" page before bidding to understand the process. A typical auction page states, for example, that the auction site doesn't guarantee the quality of the product in any way. Once you bid, you enter a legally binding contract, and you need to follow through with your bid.
Photo Credits
Mario Tama/Getty Images News/Getty Images