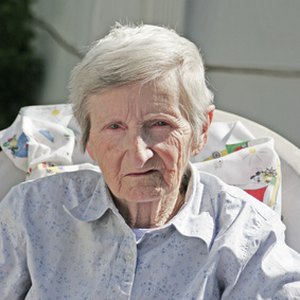 •••
elderly lady image by pixelcarpenter from Fotolia.com
The Section 8 Housing Choice Voucher program of the U.S. Department of Housing and Urban Development helps elderly and disabled people as well as families with low incomes pay for safe, suitable housing. Single people as well as families may apply for assistance through the program. Apply for the program at your public housing agency (see Resources). You'll need to provide proof of all income when you apply.
Rent Based on Income
With Section 8 housing choice vouchers, rent is based on income and family size. This allows elderly people who live on Social Security or otherwise have limited incomes to afford decent housing. Rent is adjusted anytime a recipient's income changes so people do not lose their housing if they experience a sudden decrease in income for any reason.
Allows for Housing Choice
Section 8 housing choice vouchers allow elderly people to choose where they want to live. They can live in any rental house or apartment as long as the landlords agree to accept the vouchers. This allows elderly people to live near family members, in neighborhoods convenient to stores and other business they need to frequent, in areas with good public transportation and in safe neighborhoods. They can choose homes that meet their needs; for instance, they may prefer homes without stairs or may need homes that are wheelchair accessible.
Housing Must Meet Specific Standards
In order for landlords to accept Section 8 housing choice vouchers, their rental properties must meet certain standards developed by the U.S. Department of Housing and Urban Development. Rental units must be in good repair with no dangerous maintenance problems. U.S. Department of Housing and Urban Development employees inspect rental units on a regular basis to ensure they meet the standards and landlords must correct any problems in a timely manner. This ensures elderly people have safe, sanitary places to live.
Priority Placement on Waiting List
Public housing agencies frequently have long waiting lists of those wishing to receive housing choice vouchers. However, most agencies give priority to certain persons applying for vouchers. Elderly people do not get priority placement simply based on their ages, but people who are homeless or who spend more than 50 percent of their monthly incomes on rent move to the top of the waiting lists. This helps elderly people with the greatest needs get housing as quickly as possible.
References
Writer Bio
Mike Andrews is a freelance writer and serial entrepreneur focused on small-business and entrepreneurship for average people. He holds a bachelor's degree in biblical studies and a master's degree in theology and has appeared in a wide array of print and online periodicals including "HiCall," "Mature Living" and "Caregivers Home Companion."