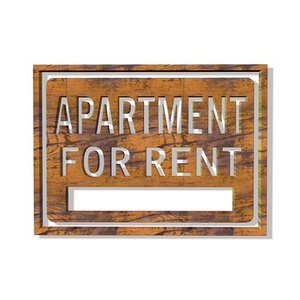 •••
apartment for rent image by dead_account from Fotolia.com
Section 8 housing is a program that helps low-income people afford housing. In Section 8 housing, tenants use a certain percentage of their income to pay rent. Any rent above and beyond this percentage is paid by the federal Section 8 housing program.
Eligibility
Although Section 8 is a federal program, U.S. cities have different Section 8 eligibility criteria. Each city establishes its own public housing authority. The housing authority determines the local median income for families of different sizes and decides what income limits will qualify for Section 8 housing in the area. Families with an income less than 50 percent of the local median are generally eligible for Section 8, according to the U.S. Department of Housing and Urban Development.
Landlord
Section 8 renters are responsible for finding their own housing and people eligible for Section 8 housing do not become tenants of the city or state government. Instead, Section 8 participants receive vouchers that are taken to local landlords who participate in the Section 8 housing program. The property lease is private and exists solely between the tenant and the landlord. Although the rental agreement is between tenant and landlord only, it is common for the local public housing authority to inspect the rented property, according to the U.S. Department of Housing and Urban Development.
Eviction
Section 8 eligibility in no way provides special protections against eviction, according to MassResources.org. Tenants who are renting under the Section 8 program may be evicted for the same reasons and in the same manner as those not receiving Section 8 assistance.
References
Writer Bio
Writing professionally since 2008, Michelle Miley specializes in home and garden topics but frequently pens career, style and marketing pieces. Her essays have been used on college entrance exams and she has more than 4,000 publishing credits. She holds an Associate of Applied Science in accounting, having graduated summa cum laude.