How to Search Real Estate Owner Records in Orlando, Florida
by Keith Evans ; Updated July 27, 2017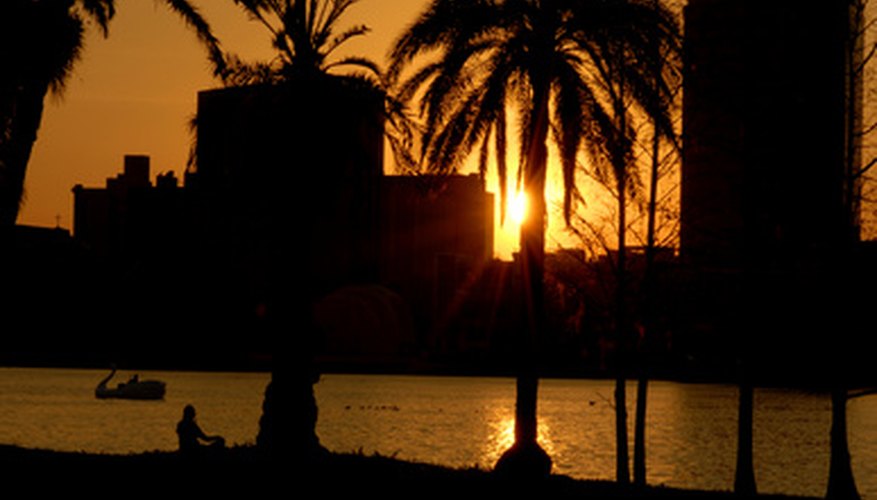 Florida has very broad public records laws, and many state government agencies post much of their information online to allow public access. Because the city of Orlando lies in Orange County, Florida, computer users with Internet access can quickly and easily find Orlando property records by visiting the Orange County Property Appraiser's website.
Search Real Estate Records for Orlando
Step 1
Visit the Orange County Property Appraiser's website. On an Internet connected computer, open a web browser and navigate to the Orange County Property Appraiser's website at OCPAFL.org.
Step 2
Select the "Record Search" option. Use the computer mouse or trackpad to point to the menu item labeled, "Property Searches," on the left side of the web page. A sub-menu will appear; from the smaller sub-menu, click on, "Record Search." A user agreement will appear.
Step 3
Accept the user agreement. Carefully read and review the user agreement that governs use of the website, then click, "I've Read and Accept." A search menu will appear on the next page.
Step 4
Click "Address" to search for a property. From the search menu, click "Address." A form to collect address information will appear.
Step 5
Provide the address. Enter the address of the property you want to want to search. Click "Run Search" to search for the property.
Step 6
Review the owner information. If the search finds a matching record, the website will return a large amount of information that includes the property address and parcel ID, the owner's name and any alternate mailing address, a legal description of the property, its monetary value, tax information and sales history. If available, the website will also provide a photo of the property.
Tips
If you do not know the exact address, simply type in the street name and the website will return all properties on that street.

If the property is a unit in a condominium or timeshare building, you can search on the condo or timeshare development name to find all properties in the development.

The Orange County Property Appraiser's website also allows users to search additional information, such as foreclosures, by ZIP code, available sales listings or tangible personal property records.

In addition to the Orlando and Orange County areas, many Florida counties make property information publicly available online.

Many popular Orlando-area tourist attractions, like Walt Disney World and its surrounding resorts, actually lie in the Kissimmee area of Osceola County; for this reason, these properties do not appear on the Orange County Property Appraiser's website.
Warnings
Prices and appraisals posted on the Orange County Property Appraiser's website are for research and taxation purposes only; these values do not represent the property's actual current value.

The Orange County Property Appraiser advises against using the online resource to gather information for marketing or other for-profit purposes.