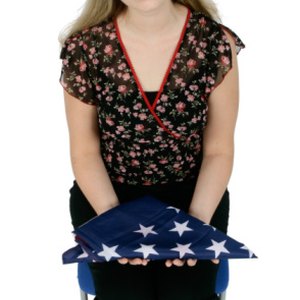 •••
PhotoObjects.net/PhotoObjects.net/Getty Images
Women whose husbands have died might be eligible for extra money for college through scholarship funds. Not only are widows typically able to apply for these scholarships, but many dependents are eligible as well. Speak to your college's financial aid representative to discuss grant and scholarship opportunities for widows.
Thanks USA
This scholarship program is open to spouses and dependents of people who have served in the United States military. The program is also open to widows of servicemen and any children left behind. The scholarship pays for up to 50 percent of tuition costs and can be used at any United States college or university.
Transport Workers Union Widows and Orphans Fund
This program is open to widows who have lost spouses who belonged to a transportation union. Bus and railway workers might be part of this union. If the union member died while working, the widow is eligible for money for educational costs. If your spouse belonged to any union and died as a result of his occupation, contact the union about the potential for scholarship money.
Pat Tillman Foundation
Dependents of servicemen are eligible to receive scholarship money from this program. The scholarship is named for Pat Tillman, a professional NFL player who joined the Army and was killed while fighting in Afghanistan. Scholarship awards will be based on merit, financial need and response to required essay questions.
Crane Fund for Widows and Children
This scholarship program provides a minimum award of $1,000 to widows and orphans who were left behind without adequate means of financial support. Scholarship funds are available through schools in both the United States and Canada. Undergraduate and graduate students are invited to apply to the scholarship fund.
References
Writer Bio
Heather Topham Wood is a seasoned writer whose work has appeared in numerous publications, including USA Today, Gadgetell, Feel Rich and Step in Style. Heather is a published novelist with six Amazon bestsellers and a contract through Crescent Moon Press. She holds a bachelor's degree in English from TCNJ.