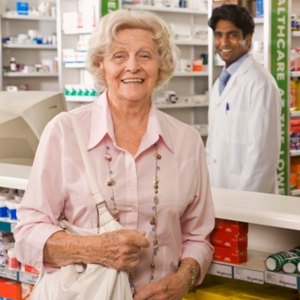 •••
Jupiterimages/Polka Dot/Getty Images
From the AARP to the federal government, senior citizens can find funding opportunities through grants and scholarships, not only for college but for basic health, life and civic services. As a senior citizen, you can find ways to get back to school through university, state and private grants, scholarships and discount programs and the federal government can offer you a slew of services as well.
AARP Scholarships
Older women can find scholarship opportunities for college through AARP. According to AARP, applicants for college scholarships must be over the age of 40, show a low-income status and be pursuing an associates or bachelor's degree or education in a technical or vocational school. AARP bases selection criteria on the level of financial need, educational and career goals and challenges and hardships recipients have suffered over their lives. Scholarships typically cover one year of schooling, but applicants can apply for a second year.
University Scholarships
According to Ant-Aging-Articles.com, older men and women can find university scholarships in states ranging from Alaska to Wyoming. Some colleges, such as the University of Alaska and the University of Arkansas, offer free tuition for students 60 years of age or older as long as they are residents of the state. Others, such as the University of Michigan, offer older students a 50 percent discount on tuition while still other universities allow older students free tuition on a maximum amount of credits. The University of New Hampshire, for example, allows students 65 or older to take two credit courses free of charge per semester.
State Grants
In addition to grants offered by individual universities, senior citizens can find tuition reductions in college and universities statewide. According to College Compass, some states offer students age 60 or older grants for discounts in college education statewide. States such as Alabama, Colorado, Maine, Minnesota, South Carolina and Vermont offer seniors discounted tuition opportunities for any colleges and universities across the state based on eligibility requirements and space.
Federal Grants
With 50 grants available, senior citizens age 60 and older can find funding opportunities for services ranging from housing to nutrition. Senior citizens are also eligible for Pell grants, grants given to college-age students who show financial hardship and academic excellence. Many grants are administered by the Administration on Aging, which provides funding for many aging causes, including treatment and research for Alzheimer's Disease, legal resources and "lifespan respite care."
References
Writer Bio
John Zaphyr is a marketing and sales manager with the Oncology Nursing Society. He has written professionally since1999 and also has editing credits with Friedlander Publishing Group. His articles have appeared in the "Pittsburgh Tribune Review." John earned a master's degree in English education from the University of Pittsburgh.