Sample List of Expenses for Bankruptcy
by Tyler Lacoma ; Updated July 27, 2017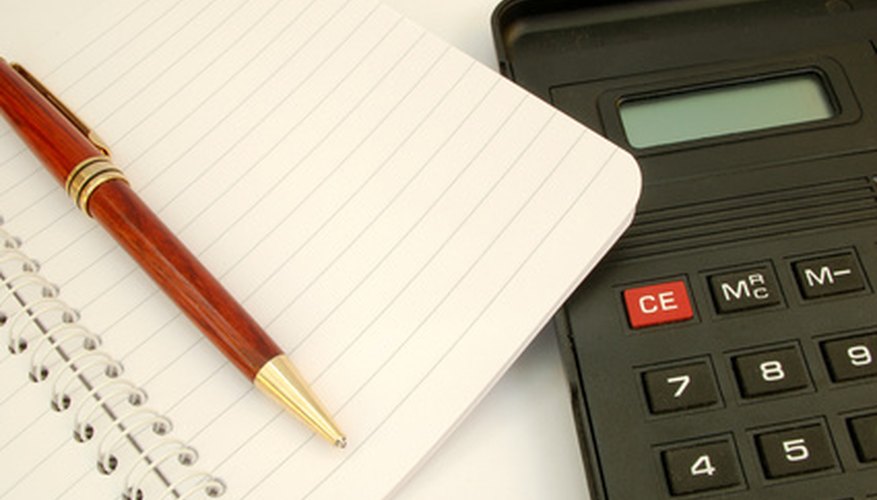 Bankruptcy occurs when a business or individual files with a court and chooses one of several bankruptcy options, depending on their specific financial situation. In most cases, bankruptcy allows people to get rid of their current debts, even if it is at the cost of their assets, including their homes. For those in a difficult situation, bankruptcy can be a wise move. However, several expenses are associated with bankruptcy that debtors should be aware of before making any decisions.
Filing Expenses
Debtors must pay a certain amount in order to file for bankruptcy in the first place. This fee differs depending on the type of bankruptcy and the state in which the debtor files. Typically, the fee is no more than a few hundred dollars, often between $200 and $300. This fee is due directly to the courts and is essentially a processing fee.
Attorney Expenses
Attorney expenses are also common in bankruptcy filings, especially for businesses and individuals with complicated debts that require significant navigation through forms and files that are more easily handled by an attorney with experience in debt management. Attorney fees vary, of course, but tend to cost between $1,000 and $2,000 for basic Chapter 7 bankruptcy.
Monthly Expenses
Monthly expenses refer to the expenses that the debtor continues to incur each month while the bankruptcy is being processed and after, when assets are used to pay off debts that are not forgiven. Debtors need to give a list of these expense to the IRS and the courts in order to complete the bankruptcy process. This includes all monthly expenses, such as gas, food, utilities, gifts, clothing, and many other factors.
Indirect Costs
Indirect costs are the expenses associated with filing for bankruptcy in general. The value of houses and property can change with the market while the court is processing the bankruptcy (a significant indirect cost for businesses or those looking to sell). Also, the time that it takes to prepare and file a bankruptcy is a significant opportunity cost for most debtors.