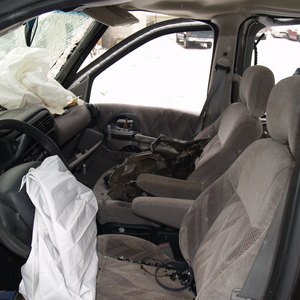 A freeway collision, flooded basement, broken leg or kitchen fire are all misfortunes in life people insure themselves against. Although paying insurance premiums may be a nuisance during uneventful times, when unhappy incidents occur, insurance coverage can save thousands of dollars and untold grief. Before the insurance company hands over the dough, however, an insurance claims adjuster will examine and dissect every element of your claim.
Job Description
Insurance claims adjusters typically work for casualty and property insurance companies, reviewing the legitimacy of bodily injury, liability and property damage claims from claimants insured by their company's policies. Insurance adjusters, appraisers, investigators and examiners frequently perform similar functions, including interviewing the claimant and witnesses, reviewing hospital and police records and consulting with architects, lawyers, doctors and other experts to verify the extent of damages and whether they are covered by the policy.
Education
No formal education is required to become an insurance claims adjuster, although some states require a licensing exam, continuing education credits or a professional designation. Jobs for insurance claims adjustors with only a high school diploma do exist, though many employers prefer to hire college graduates. Although no specific major is designated, study in construction or engineering can be an asset in assessing property and fire damage claims; a finance or business degree may help with assessing business insurance claims, such as equipment malfunction and merchandise loss; and a legal background will assist in reviewing product liability and worker compensation cases.
Salary
As of May 2009, insurance claims adjustors earned a median salary of $57,130, according to national estimates by the Bureau of Labor Statistics. The median salary is the amount at which 50 percent of workers earned more than the median and 50 percent earned less. This median salary is based on a range where the lowest paid 10 percent of workers earned $34,820 or less and the highest paid 10 percent earned $85,810 or more. The median national hourly wage of insurance claims adjusters was $28.26 per hour.
Regional Variations
Salaries not only vary by employer, but also by area of the country in which the adjuster is employed. Insurance claims adjustors in Lubbock, Texas earned the highest mean, or average, salary at $80,290 per year. Adjusters in east central Illinois earned an average of $37,670 per year. The lowest average salary, also included in national labor estimates, was Mayaguez, Puerto Rico at $26,940 per year.
References
Writer Bio
Mara Kuljer has been writing since 1998 on local politics and environmental issues. She has been published in the "North County Times" and "San Diego Union Tribune." She holds a Bachelor of Arts in political science from University of California, Los Angeles.