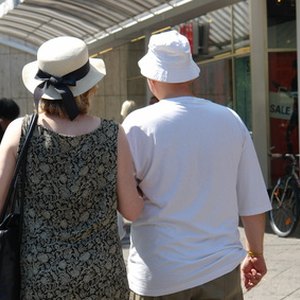 When looking into where to retire, the desire of senior citizens to feel safe in their new community can play a huge part in the decision-making process. Many retirees who move away from home, want to settle down in an area they know has a relatively low crime rate, but also offers a moderately-paced and interesting lifestyle.
Panama
According to the American Association of Retired Persons (AARP), Panama is among the best and safest places to retire overseas. Described as "close to heaven" by many expatriates, Boquete, Panama is a mountain village retirement destination. In Panama, retirees can take advantage of a package of retiree benefits and discounts and the currency is tied to the U.S. dollar. Panama is also among the world's safest places, according to the Pinkerton Intelligence Agency.
San Diego, California
Listed at No. 9 by Topretirements.com in 2010, San Diego, California has a crime rating of 18. With fewer violent crimes than property damage crimes, San Diego is considered a safe place to retire. The main reason is the city's beautiful weather--and scenery. In addition, there are many retirement communities in San Diego. Despite the high cost of housing in San Diego, many retirees choose to live there to enjoy the surf and sun and pursue an active lifestyle.
Prescott, Arizona
The No. 3 city on Topretirements.com is Prescott, Arizona. Scoring a 10 on the crime rating scale, Prescott is a place retirees know they will be relatively safe. There are also several active adult communities in Prescott, many of them gated and golf-oriented. Downtown Prescott also offers many cultural and entertainment activities, including the Phippen Art Museum and the World's Oldest Rodeo.
Paris, Tennessee
A relatively small town of about 10,000 people, Paris, Tennessee has a crime rating of only 7. The town's safest neighborhood is Whitlock/Sunny Side in the Land Between the Lakes recreation area. Paris also has many active adult communities. The mild climate and the many lakes, where retirees can go boating, fishing and camping, are other draws.