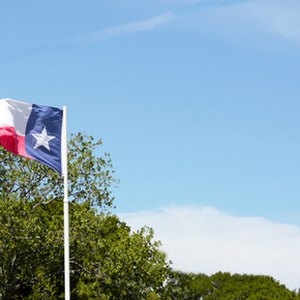 Texas offers a variety of destinations that are ideal for retirees. In addition to its year-round pleasant climate, other incentives to living in Texas include the state's overall low cost of living, which is below the national average, its small college towns and affordable home prices. Retiring in Texas also has some tax advantages; there is no state income or property tax, and the sales tax in Texas is 6 percent. Austin and San Antonio are two popular destinations for retirees.
Austin
Austin is the capital of Texas and home to the University of Texas. In addition to its warm temperature, the city offers numerous outdoor activities for retirees, including special events, tours and recreational activities. Community service programs in the city welcome senior volunteers at area hospitals and clinics or at churches and various businesses. Money Magazine gave Austin second place ratings for being one of the best big cities to live in. Retirees have the option of purchasing affordable homes or choosing from a wide array of retirement communities. In 2009, the average selling price of a house in Austin was $189,000.
San Antonio
San Antonio is a rapidly growing city and houses several military bases, including Fort Sam Houston. The city offers several museums, theaters and cultural attractions. Retirees can choose to live in small towns, downtown or in the suburbs of San Antonio. In 2009, the average cost of homes in San Antonio was $143,800. The city provides numerous retirement communities including military retirement communities.
Corpus Christi
Corpus Christi is surrounded by beaches and has a warm climate. For retirees who enjoy waterfront activities, Corpus Christi offers a variety of options including fishing, boating and golf. Retirees can spend their time in downtown Corpus Christi, which is filled with museums, shopping areas and marinas. The city provides a selection of living environments from apartments to condominiums or houses. The average cost of a house in 2009 was $133,000.
Rio Grande Valley
The Rio Grande Valley covers several towns including Harlingen, McAllen and Brownsville. Rio Grande Valley is located in the southernmost tip of Texas and borders the Gulf of Mexico and the Rio Grande. The region has a very warm climate and offers several historic attractions, live music and local arts scenes. The Padre Island beaches attract both locals and tourists alike. Although the price of homes near the gulf vary, the average cost of homes in the region was under $100,000 in 2008.
References
Writer Bio
Selam Nuri has been writing academic articles and working across the curriculum since 2001. She has been published online at various websites and earned her Ph.D. in cultural anthropology in 2006 from the City University of New York.