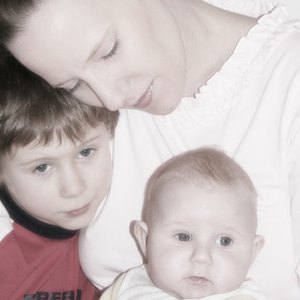 The Federal Government and private organizations offer various resources to low or no income US Citizens to help support their quality of life. In order to qualify for these resources you must check to make sure you do not make too much money per year. According to the IRS, in 2009 if you made less than $13,440 you would qualify for low income resources. However, this amount rises according to the number of children you have. For example, your income must be less than than $43,279 if you have three or more children (as of 2009).
Low Income Subsidy (LIS) Program
If you are currently enrolled in a Medicare program but make less than $16,245 for singles or $21,855 for married couples (2009 income requirements), you will qualify for the Low Income Subsidy program. This program helps support the financial burden of prescription drug costs by paying for some, or all, of the Medicare monthly premium, prescription coinsurance as well as your yearly deductible and copayments. Depending on your income, this program may pay for all of your prescription drugs. You may, depending on your exact income, still need to pay up to $6.00 for brand-name medications or up to $2.40 for generic medications, according to the U.S. Department of Health & Human Services. After enrolling in this program you will not be responsible for paying any premiums for Medicare Part D plans.
Temporary Assistance for Needy Families (TANF)
Temporary Assistance for Needy Families (TANF) was iintroduced into the Office of Family Assistance n 2006 to help families in need by providing financial support. While this is a temporary assistance program, it promotes the growth of parents by providing information regarding self-sufficiency and actively working to find parents legitimate employment opportunities, according to the Administration for Children & Families. Eligibility requirements for TANF vary from state-to-state, as do the awarded amounts. In 2002 the Urban Institute stated the income requirements ranged from under $400 to over $1,000 earned in one month. However, these numbers can vary dramatically, so check with the Department of Health & Human Services within your state to determine eligibility requirements. If you do not qualify for financial assistance, you may still qualify for vouchers for medical care, food, personal items and transportation.
Volunteers of America
Volunteers of America was founded by Maud and Ballington Booth in 1896 to help meet the needs of low to no income families and individuals across the nation. This organization offers housing assistance for families, seniors and homeless, and services to help educate children and find parents work. Volunteers of America operates in 31 states and houses almost 25,000 people per year. This organization provide housing for low-to-no income families, and also supports self-sufficiency and independence through job training, youth development programs, meal assistance and substance abuse treatments, all free of charge. Visit the Volunteers of America website to locate an office near you, or contact the Volunteers of America headquarters for assistance at: 800-899-0089.
Volunteers of America National Headquarters 1660 Duke St Alexandria, VA 22314 703-341-5000 www.voa.org
References
Resources
Writer Bio
Jonathan McLelland has been a professional writer since 2005. He has worked as a story writer and editor for the international sitcom, "Completing Kaden," as well as a proposal writer for various production companies. McLelland studied communication and theater at St. Louis Community College.